Hyderabad is positioned 140 km away from Karachi. It is the 8th biggest city of this country with a population of almost around 5,032,263 people. This city was discovered by Mian Ghulam Shah Kalhorn in the year 1768. It is very famous for its variety of spicy dishes. You can easily get in touch with the traditional food around the corner of the streets.  The food of this city is slightly sour and hot. It is not less than a heaven for all the food loves who likes to eat spicy dishes. It is generally prepared in ghee with the topping of different nuts.
If you are a foodie and planning to visit this city with your friends, then don't miss out on these spicy traditional Hyderabadi dishes.
Hyderabadi Bagara Baingan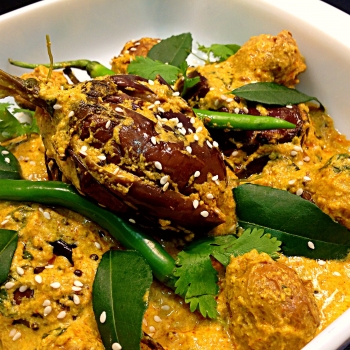 It is a delicious eggplant curry that is prepared by frying the pieces of eggplant and then mixing it with special gravy. The ingredients used to cook this dish includes small slices of eggplant,  crushed coconut, poppy seeds, white cumin, sesame seeds, fenugreek seed, coriander, onion, tamarind juice, green chilies, curry leaves, turmeric, ginger-garlic paste, red chilies, salt, water, and mustard oil. There are a lot of ways to enjoy the Hyderabadi bagara baingan. You can use it with biryani, rice, chapati or naan.
Hyderabadi Biryani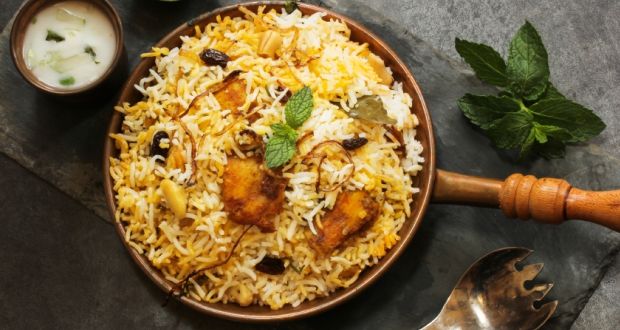 Hyderabadi biryani is a specific type of biryani that is very famous all over the world. The key ingredients use to make this dish are meat, salt, ginger garlic paste, red chili paste, green chili paste, cardamom powder, cinnamon, cumin seeds, cloves, mace, mint leaves, lemon juice, curd, butter, rice, saffron, water, oil, whereas eggs, carrots, and cucumbers are used for garnishing. It is served with raita and salad.
Hyderabadi Khichdi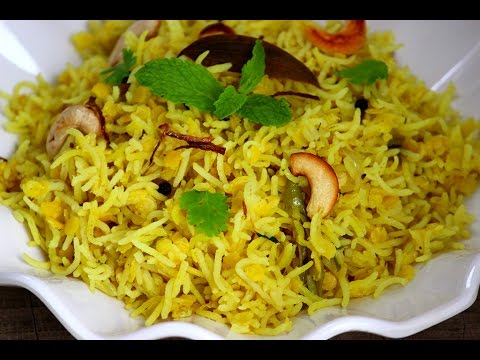 This dish is prepared with rice and red lentil. Basmati rice is normally preferred for its cooking. It is a very easy dish to make at home. You require rice, red lentil, onion, green chilies, ginger-garlic paste, bay leaves, cinnamon, cloves, cardamom, black pepper, caraway seeds, mint leaves, chopped coriander, ghee, salt, turmeric powder, water, and oil. It is a light dish with full of energy in it.
Mirchi ka Salan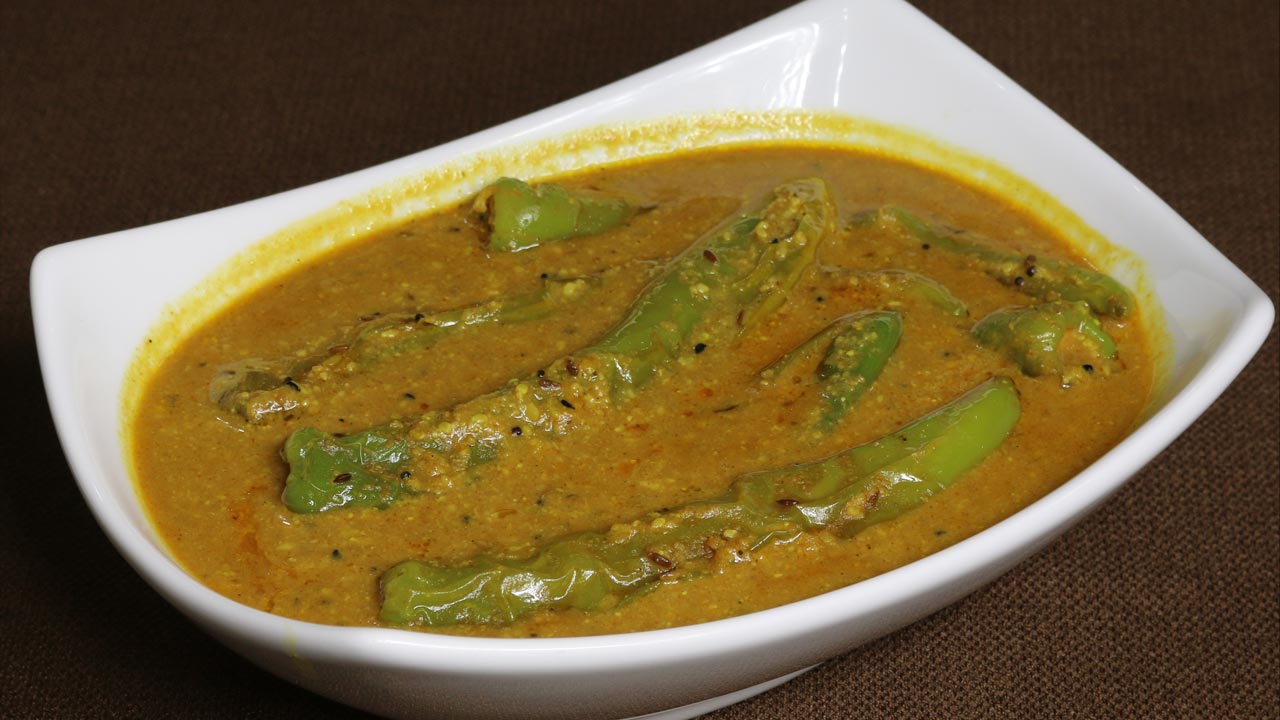 It is a spicy dish that is made with long green chilies. The main items that are used to make this dish are large green chilies, oil, mustard seeds, cloves, curry leaves, onion paste, ginger-garlic paste, tamarind, salt, coriander, peanuts, coconut sesame seeds, cumin seeds, red chili, and peppercorns. It is normally eaten with rice or tandoori roti.
Hyderabadi Marag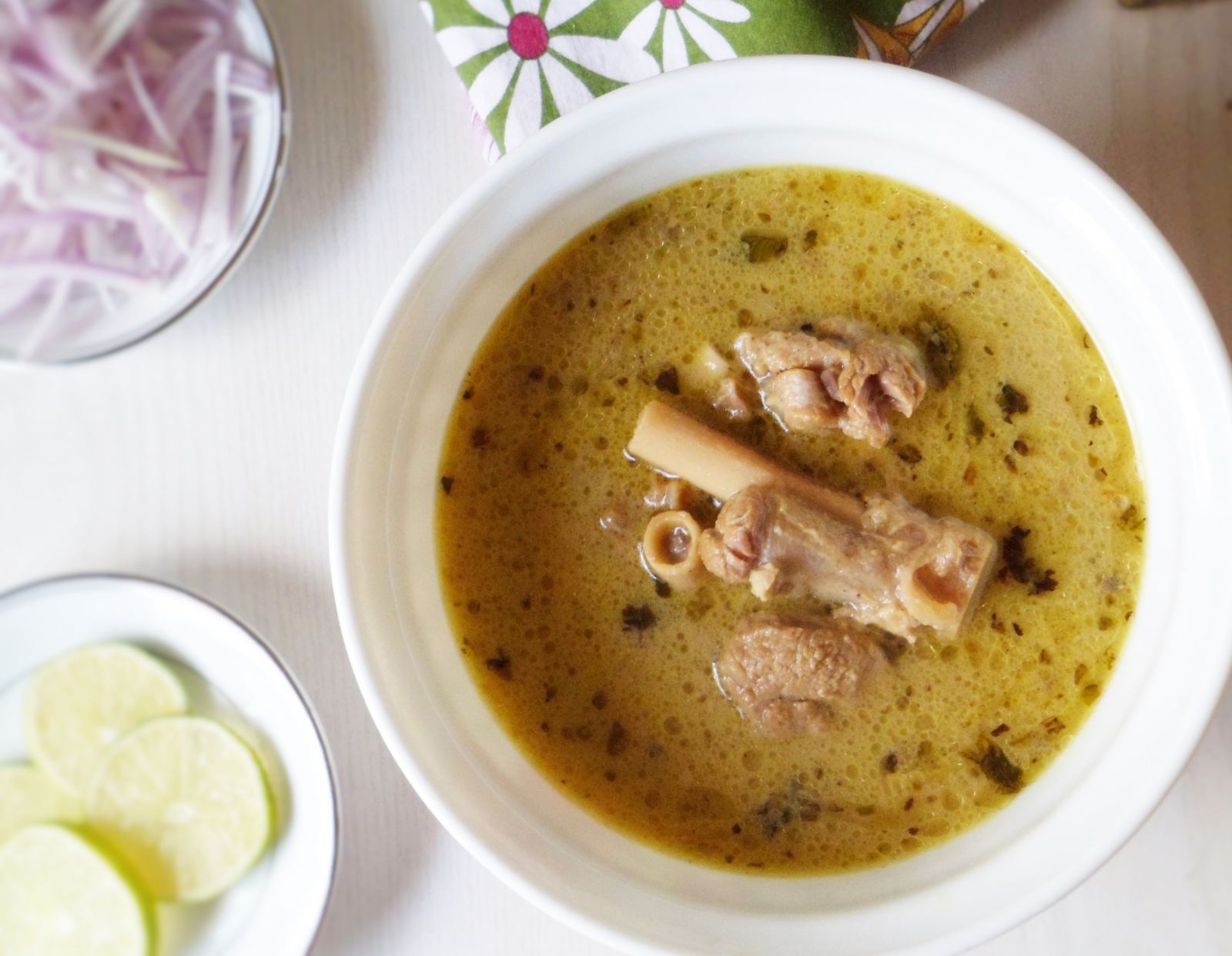 Marag is basically a thin mutton soup which is normally served at weddings. It is prepared from juicy mutton pieces with bone along with cashew nuts and cream for garnishing purposes. This soup can be taken alone and also with rice or roti. It is specifically cooked in the pressure cooker to make sure the softness of the meat before serving.
Pani Puri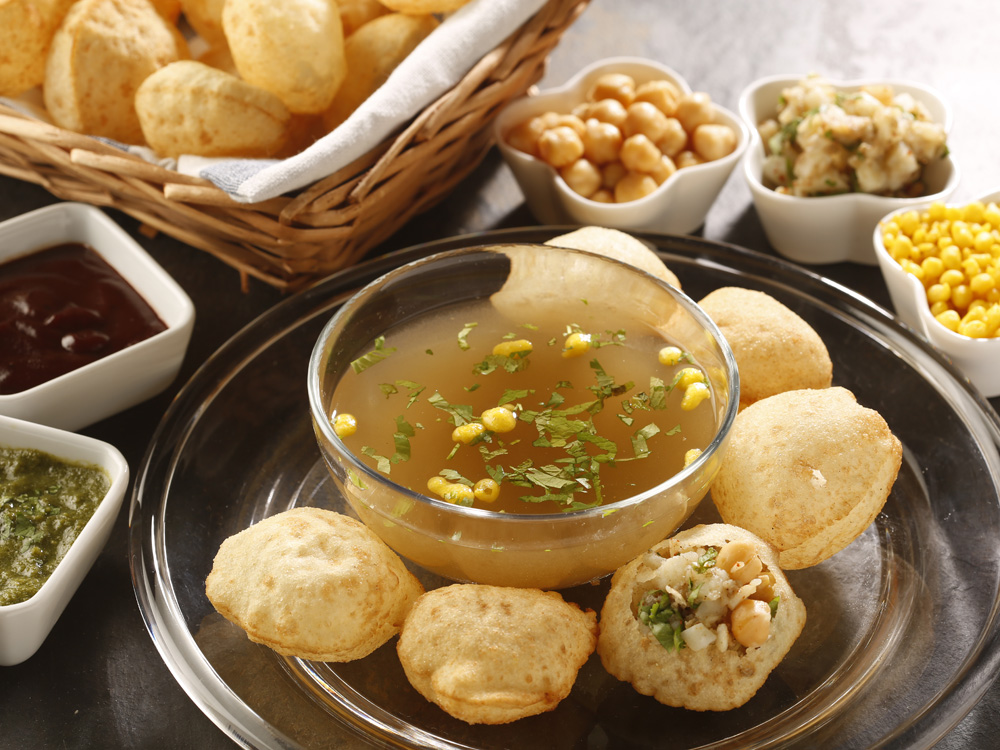 Pani puri is a well-known snack that is known by different names in the subcontinent. It is actually round hollow puri containing tamarind chutney and chickpeas. It is very easy to make in the home; also you can adjust the taste according to your choice as well while preparing it at home. Different varieties of chutneys are added with it to make it tastier.
Khatti Dal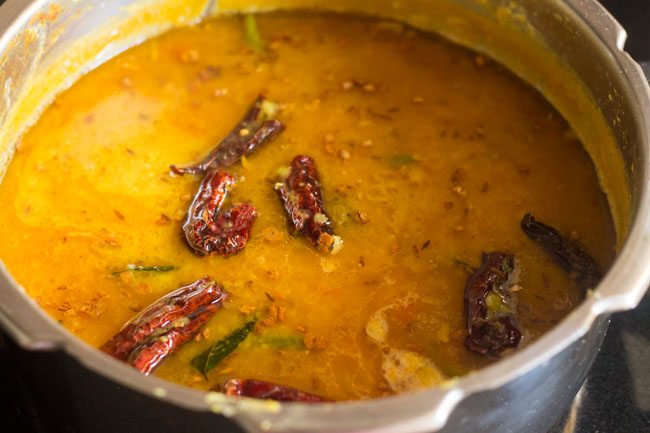 Khatti dal is a famous Hyderabadi dish that is normally made from yellow lentils. The main reason for its sourness is the use of tamarind in it that is not used in other varieties of lentils. It is generally made in every Hyderabadi house once in a week because of its exceptional sour taste which they love a lot. This dal is served with rice along with a salad.
Lukhmi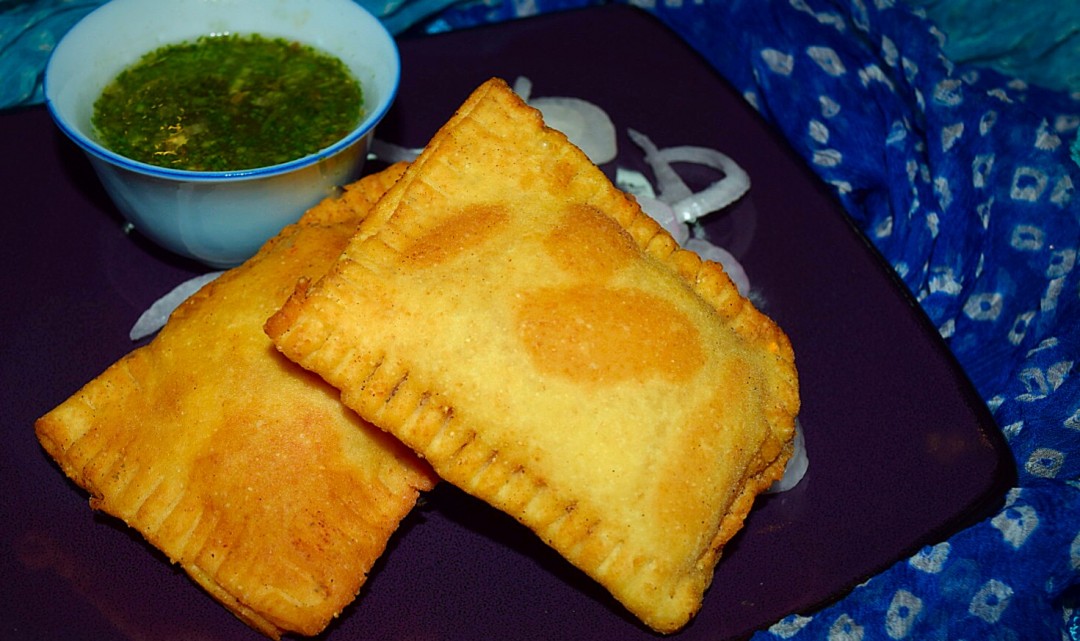 The word lukhmi comes from luqma which means bite. Lukhmi is a spicy snack item that is stuffed with lamb minced in a crispy pastry. You can compare it with samosa to a certain extent but the stuffing inside it is traditionally done with the mince of lamb, and it is cooked until it's dry to get away with extra oil on it. The dough of lukhmi can be made in advance and kept in the freezer with plastic wrap in order to make them quickly for any special get together.
Maghaz Masala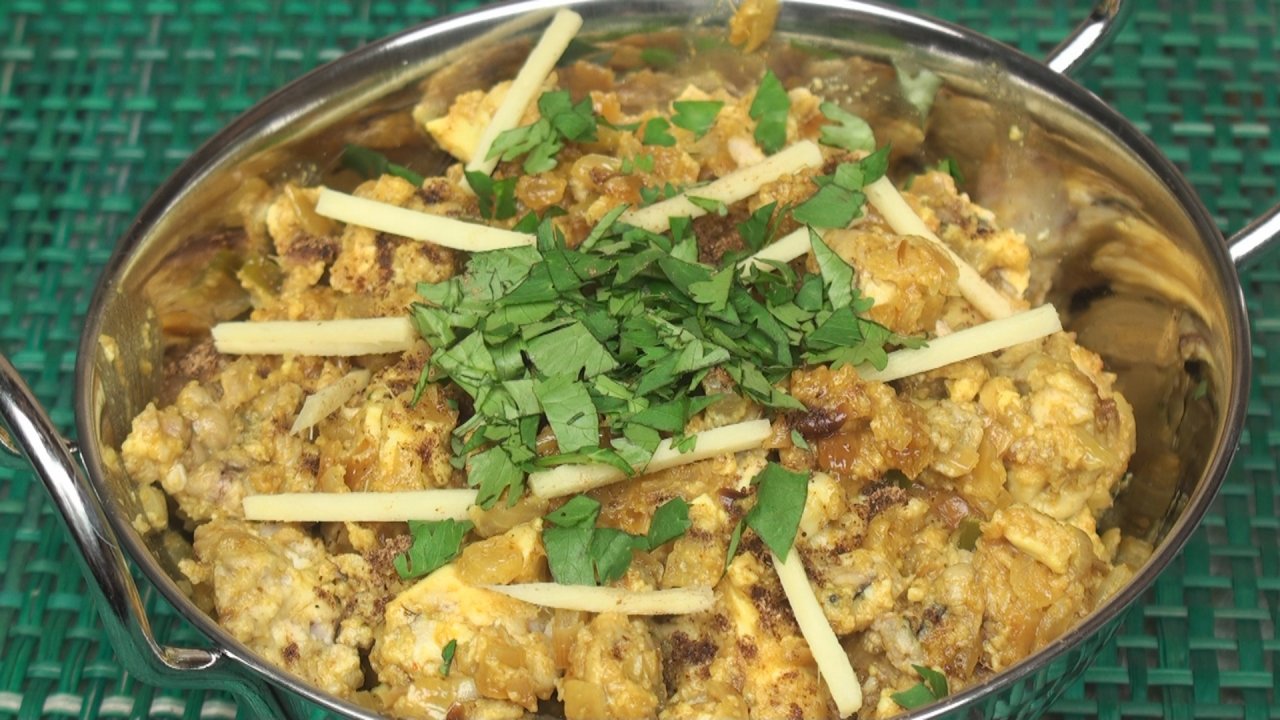 Maghaz masala is also one of the yummy and spicy dishes that is made with the brain of lamb or goat. The brain is boiled in water for almost 15 minutes with some salt and turmeric powder then it is taken out and cut into coarse pieces. After that onion is fried with ginger garlic paste till it turns brown then tomatoes, crushed red chili, green chili, cumin powder, coriander powder, and salt is added with some water to let it cook until oil comes at the corners of it. In the last step, the brain pieces are added into the masala with dry fenugreek. For garnishing, garam masala is sprinkled on top of it with ginger, green chilies, and coriander. This mouthwatering dish is preferred to be eaten with paratha or naan.
Khubani ka Meetha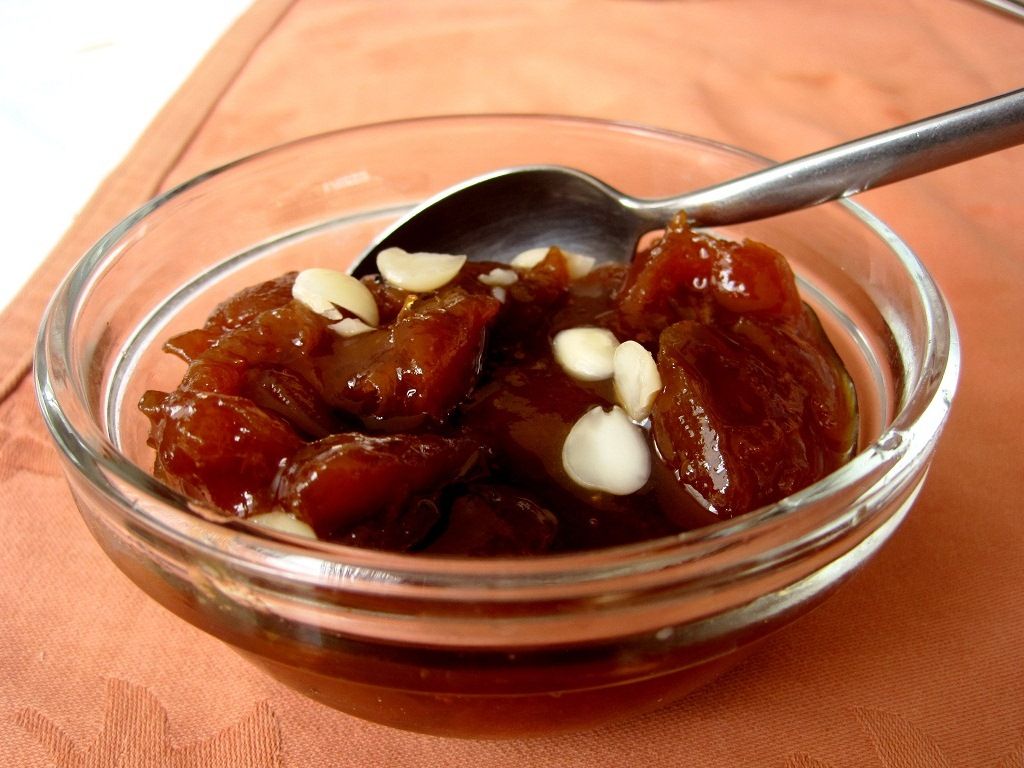 Khubani ka meetha is a tempting sweet dish of this city that is made from fresh apricots. It is one of the essential items in all the restaurants of Hyderabad. Apricot is a fruit of the summer season that's why in this season this sweet dish is specially made in the houses as well because of its excellent taste. Apricot sweet dish is not only tempting for your taste bud; it is also good for your health as it contains a good amount of vitamin A and rich in fiber.
Please follow and like us: