Sindh is the third biggest province of Pakistan. The capital of this city is Karachi which is the economic hub of this country. Cotton, rice, wheat, and sugarcane are considered as the major crops that are produced in this province. Larkana district is very famous for top quality rice whereas cotton is produced mainly in Sanghar, Nawabshah, and Hyderabad. Sindhi people are quite well known for their own traditional food items. Sindhi food is basically the food eaten by the people of Sindh. This food mostly contains a flat-bread of wheat with rice and curry. This variety of food is also famous in a lot of different countries where Sindhi people use to live. The dishes which they prepare are exclusive in taste as well as in the names, and the spices which they use are of excellent taste.  Their food is rich in flavor and is full of aromatic spices. This tasty food is a delight to the taste buds and also right on health.
We have highlighted some of the delicious dishes of this city so that you can have an idea regarding the food culture of this historical city.
Koki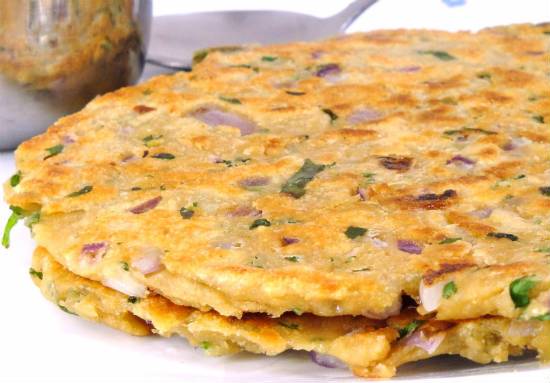 It is a well-known breakfast item of Sindhi people. Koki is almost identical to paratha but with some additional ingredients in it. It is basically a flatbread that is made with wheat flour, finely chopped onions, green chilies, and coriander leaves. Koki is an excellent and healthy breakfast item to include in your menu. This mouthwatering dish is served with curd, pickle, and tea.  
Kadhi Chawal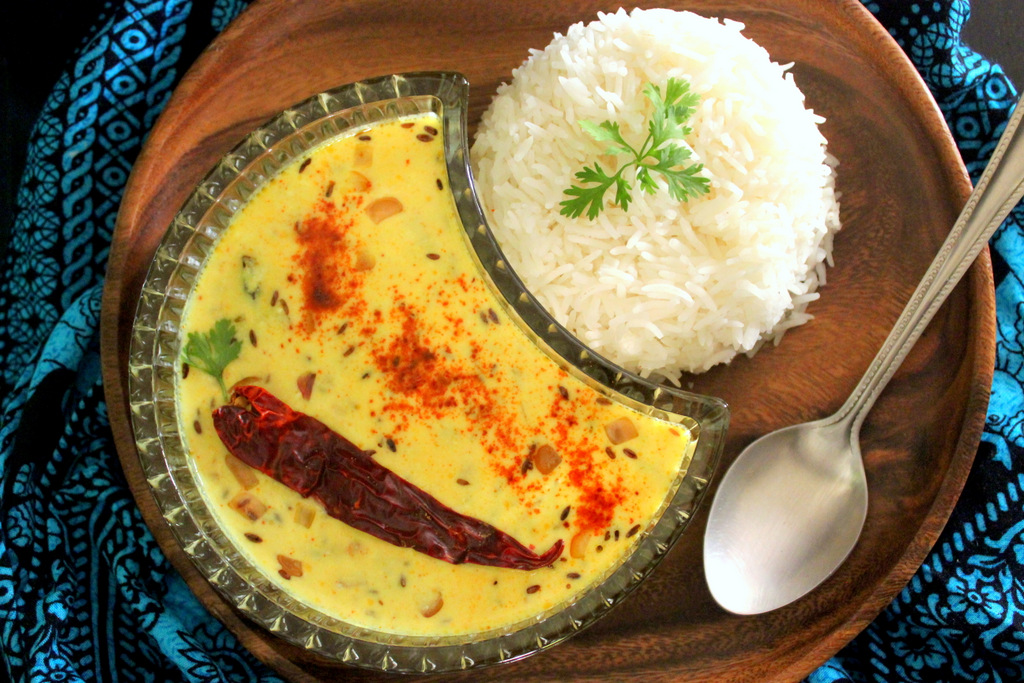 Kadhi Chawal is a famous dish of Sindh. This dish is quite similar to the Punjabi kadhi chawal. The ingredients used to prepare this dish are drumsticks, tomatoes, potatoes and cluster beans gram flour, mustard seeds, cumin seeds, curry leaves, grated ginger, asafetida, turmeric, and chili powder. It is a good addition to the list of food similar to curry, served with rice or roti.
Sai Bhaji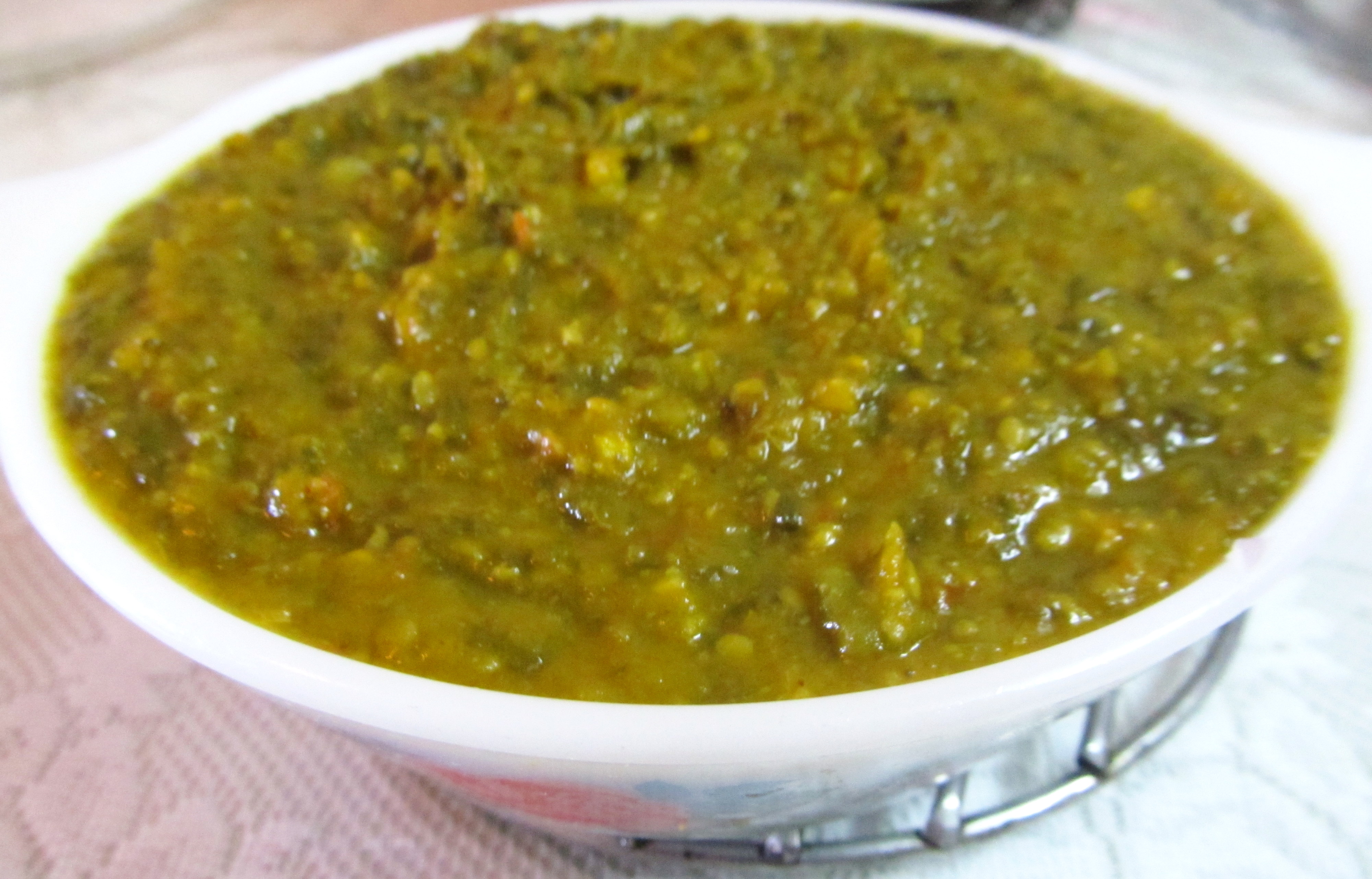 This dish is one of the best ways to include spinach in your diet. It is a type of curry that is prepared with split Bengal gram, spinach, potato, cauliflower, carrot, tomato, garlic, cumin seeds, ginger, and onion. It is a very healthy food item because it contains too many healthy vegetables in it. Sai Bhaji is garnished with red chilies, diced tomatoes, and lemon. This delicious dish is served with rice or roti.
Seyal Mani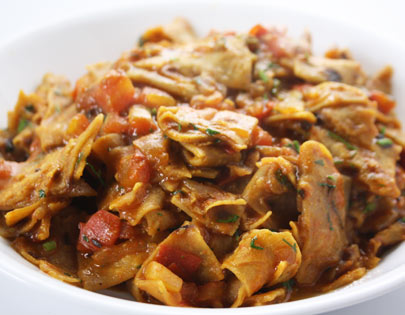 Seyal bhaji is actually the small piece of roti that is usually left over after eating food. These pieces of roti are kept in water with garlic, curry seeds, mustard seeds and grated tomatoes, chilies, turmeric, and coriander powder. They are heated till the time they cooked properly. It is a nice and tasty food item that is properly garnished with coriander leaves and lemon before serving.
Dal Pakwan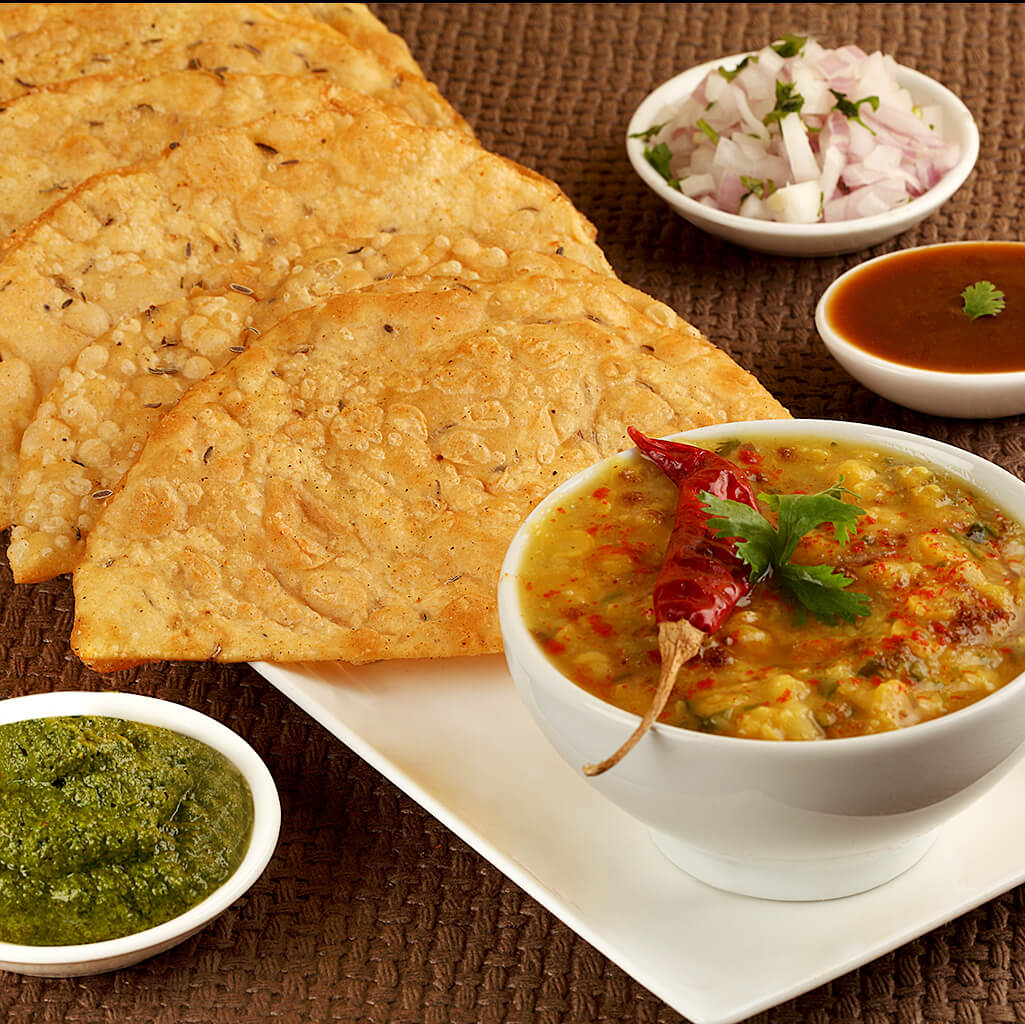 Eating a healthy breakfast is always prescribed by the dieticians to remain fit. Dal Pakwan is a very appetizing breakfast dish of Sindh that is irresistible. It is a combination of spicy chana dal or Bengal gram that is garnished with chopped onions and green chutney. This dish is served with crispy fried bread which is prepared with wheat flour and decorated with cumin, carom and black pepper.   
Aloo Tuk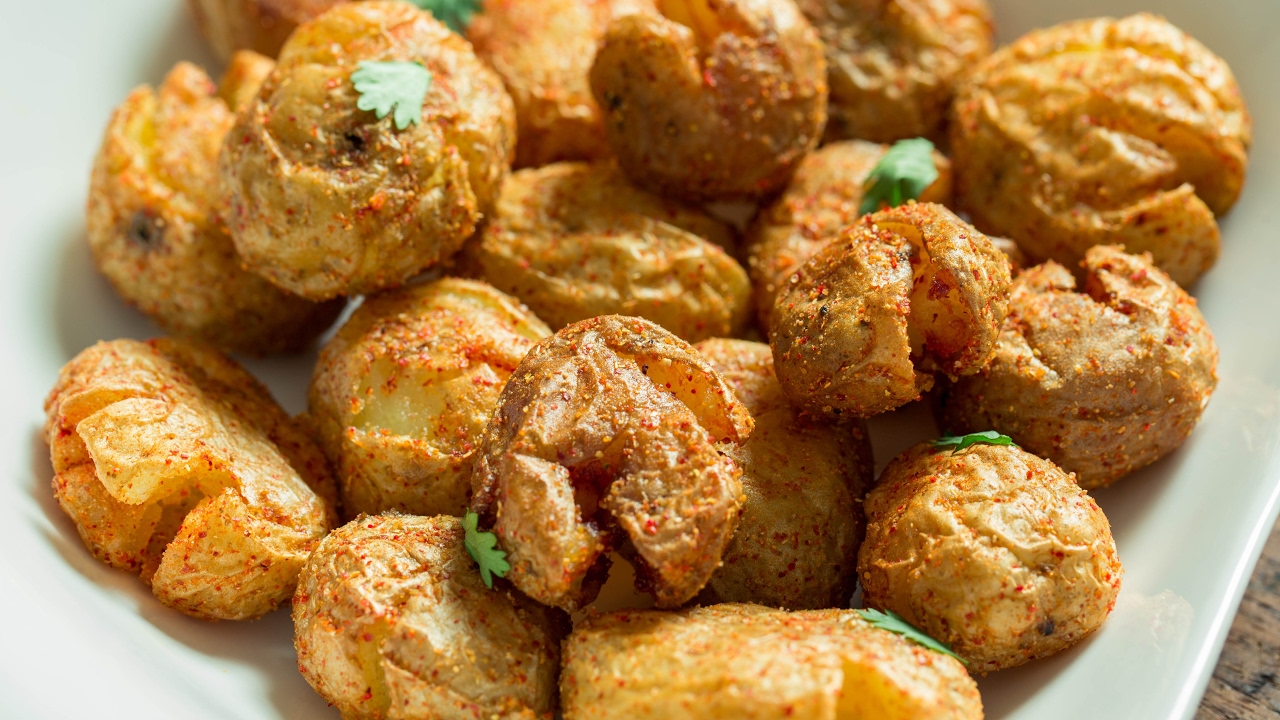 It is a tasty potato snack that is made by boiling potatoes and then peeled them properly into thick rounds or vertical wedges. These potato pieces are then fried in oil with some salt. After frying, they are spiced up with red chili powder, salt, coriander powder, cumin powder and dried mango powder. It is an excellent snack that is normally eaten in the evening with tea.
Kakdi ki sabzi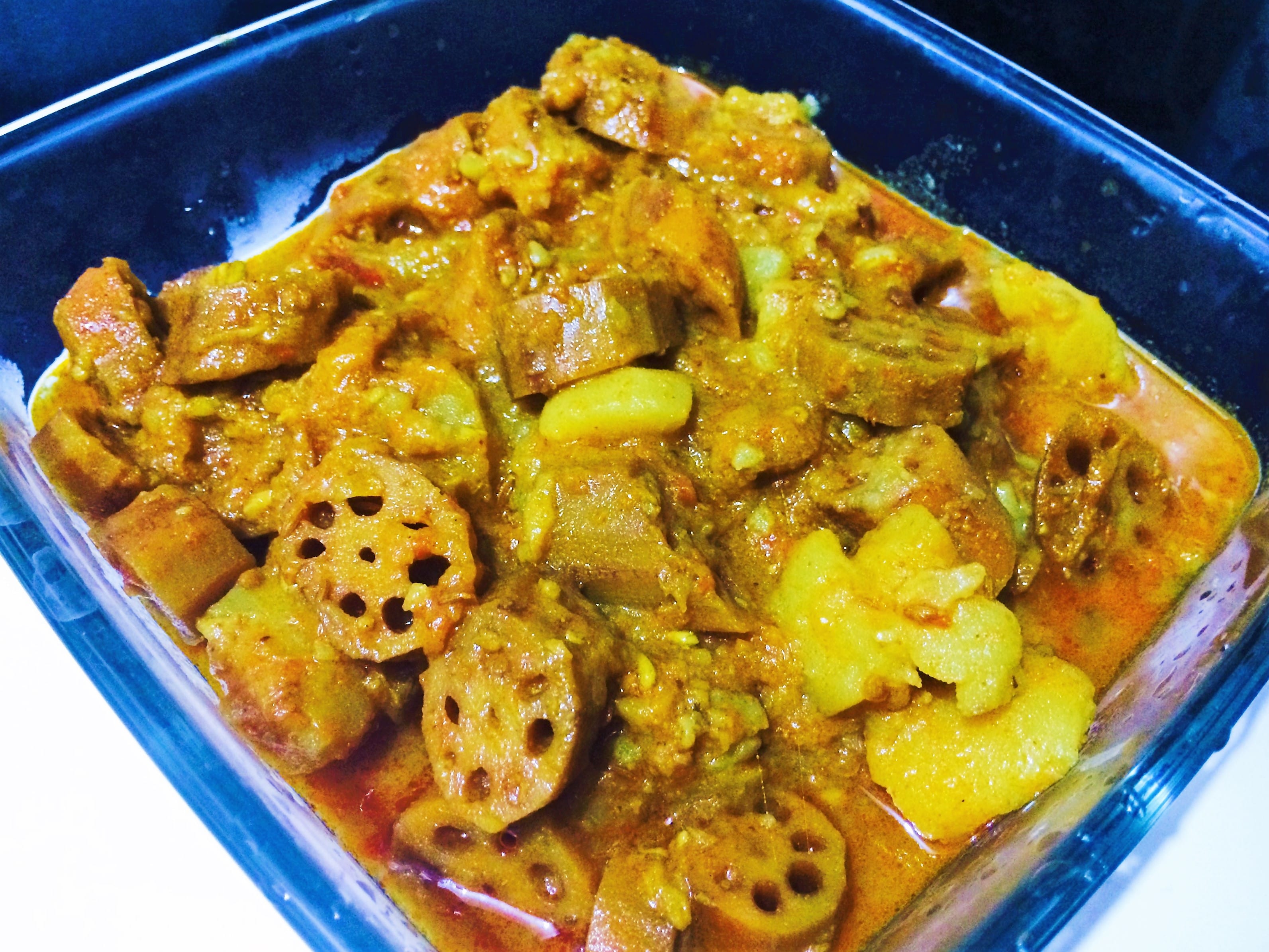 It is a lip-smacking vegetable dish that is preferred by the vegetarians to eat. It is prepared with lotus stem by cutting them into small pieces and then boiled them in the water with salt and turmeric powder. Curry is made separately with onion, garlic, ginger, and tomato which afterward mixed with the boiled pieces. This vegetable dish is cooked in ghee and served with rice or roti.
Bhugal Teewarn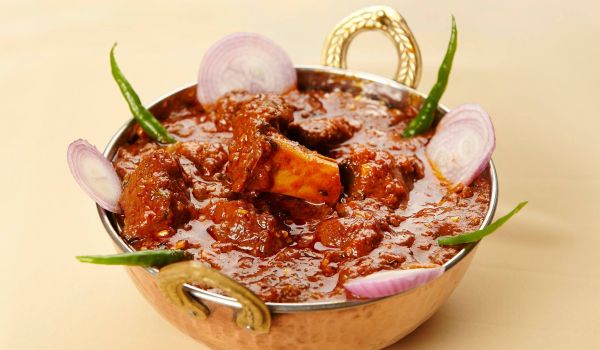 Teewarn is a meat dish that is prepared with mutton chops. It is quite famous among meat lovers because of its spicy flavor and tender mutton. To make it in the home, you have to prepare a paste of ginger, garlic, fried chopped onions, green chilies, cumin seeds, black cardamom and bay leaves and then sauteed it till it becomes golden brown. Add all the mutton chops into the mixture along with tomatoes, red chili powder, coriander powder, and turmeric powder. After that, the curd is included and continued cooking until the mutton gets soft and tender.
Chaap Chola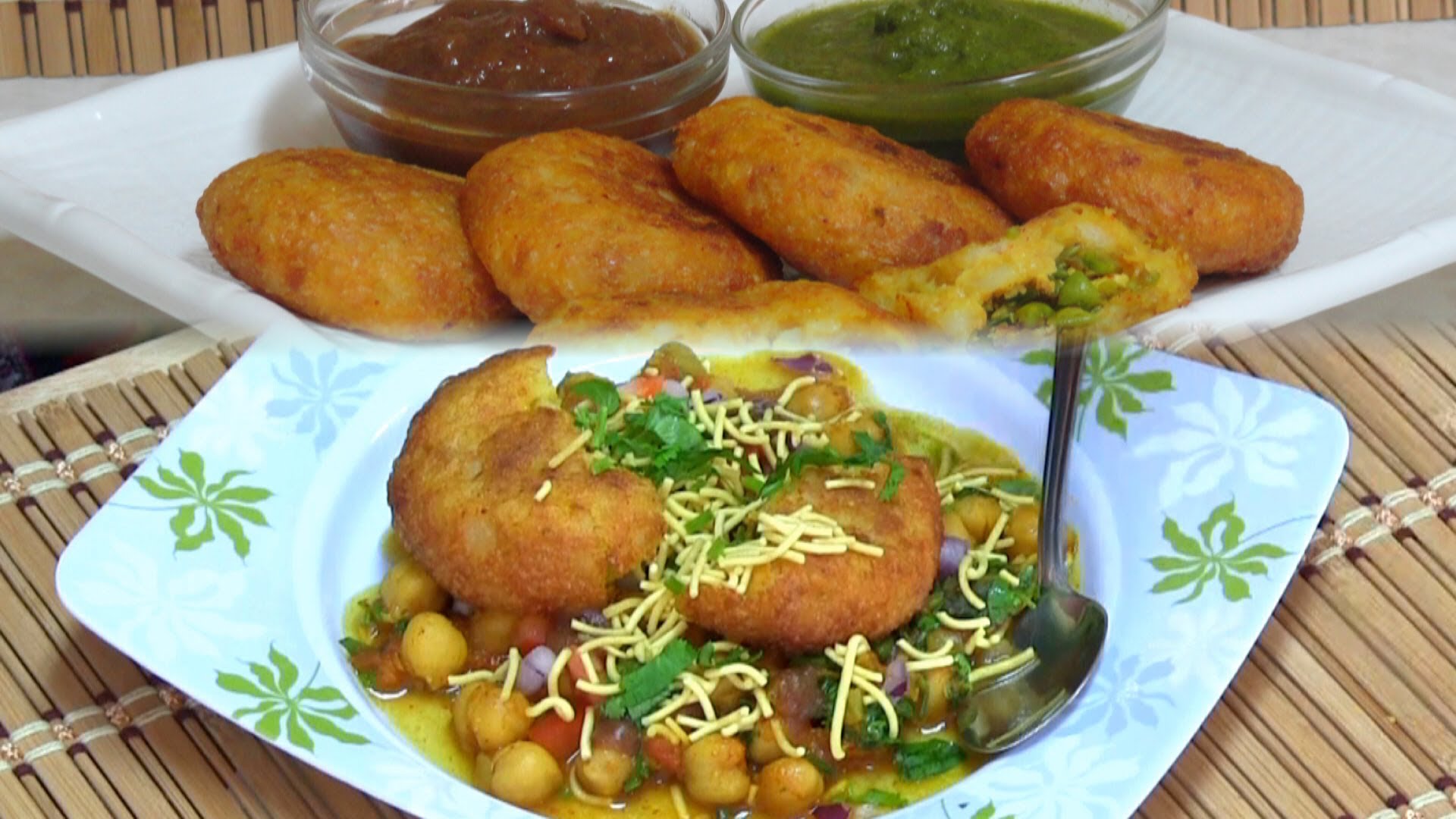 Chaap Chole is also a prominent Sindhi street food. The Chaap is actually a deep-fried cutlet that consists of potato and chilies whereas the chole is boiled in tomato, onion, and spices like salt, long and red chili powder. It is served on a plate with one chaap in the base, and the chole is poured upon it with the chutney and masala. For garnishing purposes, onion and green coriander are added on top of it.
Palla Machli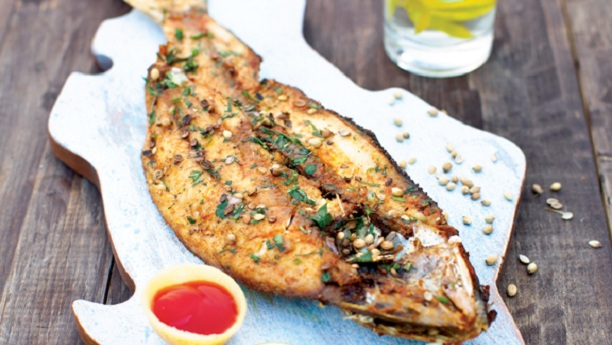 Palla Machli is a fried fish item that is extremely famous in Sindh. It is cooked with traditional Sindhi style by using local spices. Fish fillets are coated with ginger garlic paste, chili powder, turmeric powder, crushed pomegranate seeds, crushed coriander seeds, salt, pepper, and flour. These fillets are fried in the hot oil until they turn golden brown and become ready to serve.  
Please follow and like us: