When we are craving for something chatpatta or a very yummy snack, then there is no comparison of Chana (Chickpeas) Chaat. Chaat is considered as the most delicious desi snack in the entire sub-continent. Here in Karachi, you may find a large number of Chaat places. From a small stand till big restaurants, all are offering this deliciously yummy snack. We have enlisted a few best chana chaat places in Karachi as they are offering the yummiest chaats ever. Some of them are quite famous and some are hidden gems but perfect chaat corners in Karachi.
Mirchillie
It has started its operations quite recently but has gained huge level fame due to its perfect Chaats and Gappas. It has a variety of Chaats like spicy, sweet and salty ones with unique recipes which include Dahi Batata, Sev Puri, Bhel Puri, Pani Puri Mix Pani, Pani Puri Khatta Pani, Vada Bagara, Dahi Vada Meetha, Masala Aloo, Chicken Dosa,Chicken Tikka Dosa, MIRCHILI KHAAS CHAAT, Khaas Chicken Chaat and many other special snacks.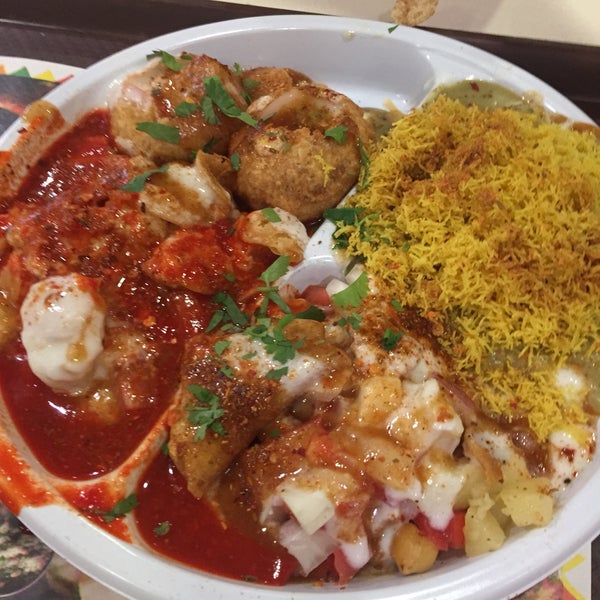 Image: Fastly
PG Jabbar Chaat House, Karachi University
This is actually a mind blowing place for chitora buddies. This is not just an attractive place for students but the people from out stationed come here to taste its yummy chaats. They offer spicy and sweet chaats. They are not only offering the dreamy chaats but also the creamy chaats full of fruits. The team Jabbar makes the chaats just in a few minutes but its taste is never forgotten in life. We highly recommend you to visit there just to taste its chaat at least once.
Image: Febe

Flamingo, Boat Basin
The most crowdy area and the real crowded chaat corner is Flamingo. There is no doubt that the crowd is just because of the rich flavors of yummy chaats offered here. Sweet, papri, gappa, normal and creamy fruit chaats are the mouthwatering ones. The place is superb and a single plate satisfies a full hunger and makes your stomach full.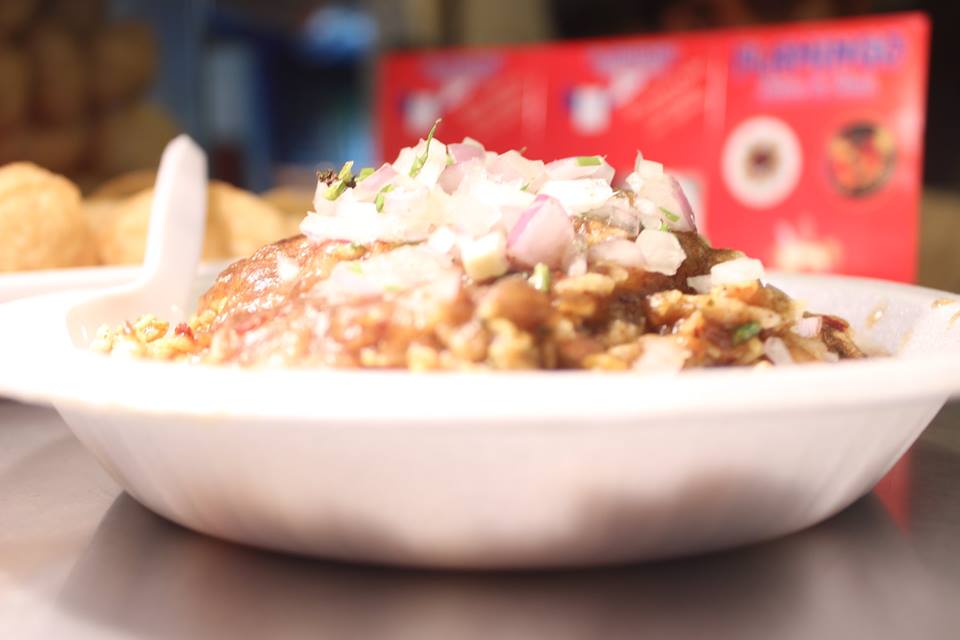 Rajjo Chaat, Bahadurabad
Bahadurabad is known to have a large food street and it is worth admiring that the food spots here are out-class. But when it comes to snack bars or chaat houses, it is also not any step backward from other famous spots. Rajjo Chaat is one of the famous chaat spots here which offers an amazing tasty chaat. They add every ingredient with balance and the unique herbs are added to enhance the quality of its flavor. Chola, papri, sausages and sweet ketchup and many more ingredients are added to attract the customer. It is a must try chaat spot.
Image: HTV
Agha Yaqeen Chaat and Juice Center
Agha Yaqeen is a newly established chaat house, fast food, shawarma and juice corner. They offer many things but their chaat is really the one which should be worth admiring. They have furnished a very calm and peaceful area designed well. The place has an open area which is not congested at all. They make the chaat in a unique way. They don't apply the traditional ketchup or chaat masala to their chaats. They use their own spices and make their own sausages. The place is located in main Gulistan-e-Johar Block 7.
Image: Dost Pakistan
Zafar Chaat House
An old and well known chaat spot in main Tariq Road shopping area is Zafar Chaat House. This is a must visiting place especially when you go for shopping t. It is the yummiest chaat ever with amazing spices. The place is so much crowded with the people that peopl don't usually find the place to sit. They wait outside to be served just because to have its chaat. So, it is highly recommended to the chitora gems to visit the spot and figure out themselves if the claim is true or not.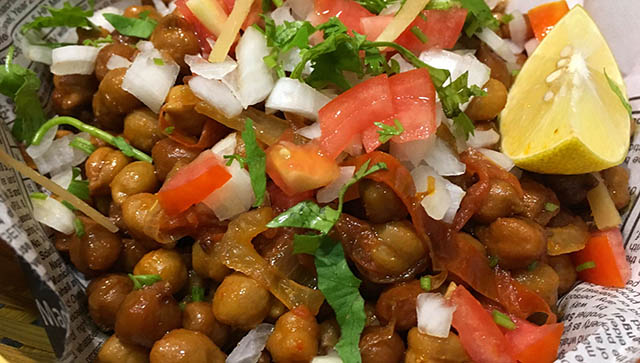 Image: Kfoods
Pakistani Chaat Nursery
Covering a medium sized area in nursery a chaat spot for the snack lovers' awaits to welcome and entertain them. The place presents a simple chaat option but the taste is quite unique that the person who eats cannot resist praising the one who had made the chaat. People after office timing usually prefer to go and have chaat as a snack here.
Image: Rockie with Cookie
Chatkary
People in DHA especially after office time, to satisfy a snack craving love to rush the spot named Chatkharay. The name itself tells what it offers. You can find many chaat options and can even get confused what to eat. This is a perfect family and friends gathering spot and a must try place.
Image: Hungriest
Desi Gali
Another Chaat spot in Bukhari Commercial is Desi Gali. As the name refers that the place is more prone to Desi food specially the snacks. And with Desi snack, they offer the yummy chatpati and spicy chaat. People who love more spices must go and have a try.
Image: Mangobaaz
Dhoraji Chaat and Gola Street
There is a street which is fixed and quite famous in Dhoraji for many chaats and gola offering carts. All the chaats and gola providers are closely operating with each other and offering wonderful Indian and Gujrati chaats but still everyone is famous and equally crowded with customers. If you love traditional Gujrati snack items, must try and have the chaats there.
Shams Chaat
Situated in the Garden East Area, a school chaat corner is the famous one. It doesn't only offer the best and very cheap price chaat option to the students but also to the locals. The chaat is simply prepared over the same traditional recipe like chola, papri, sweet and sour sausages but it tastes so yummy that one time eater will love to eat more.
Image: ARY News
Bombay Chaat, Bohri Bazar
In Bohri Bazar Karachi, there is place named Bombay Chaat. This place is very much old and the generations are running this chaat spot. It is all the time famous among all the generations who have witnessed and tasted the spot and its chaat. The chaat is promptly prepared with the most expert and balanced way of adding the herbs and spices.
Image: Tripadvisor
Aga Kiyan Chaat House Gulshan-e-Iqbal Block 16
There is no area left where we don't find any chaat corner and so as Gulshan. Here we have other chaat and snack spots too but the yummiest and craving one is Aga Kiyan Chaat House which offers a rich and mouthwatering chaat plate. One plate isn't enough to satisfy your chaat craving. You will definitely go for one more. So head yourself now especially if you live nearby.
Image: Blogspots
Hope you have found very satisfactory chaat spots in quite hidden and worthy places to visit. You can add some more by commenting in the comment box.
Have a chatpatta day!
Please follow and like us: