We usually crave for some sweets after having a meal. Most of the people can not satisfy their hunger until they fill their stomach with some sweets or sweet dish. So, sweetes are an essential element of our life.
Majority of the events in Pakistan including marriage, engagment, childbirth, eid, religious festivals and mant others seems incomplete without sweets.
We are sharing the famous sweets in Pakistan for you.
Ras Malai
Ras Malai is a dairy sweet consisting of round, soft and yummy cakes of curd cheese flavoured deeply into sugary condensed milk with pistachios toppings. It tastes amazing. People love to have them on any events and on usual days. Rehmat e Sheerin is a famous sweet spot in Tariq road for its Ras Malai.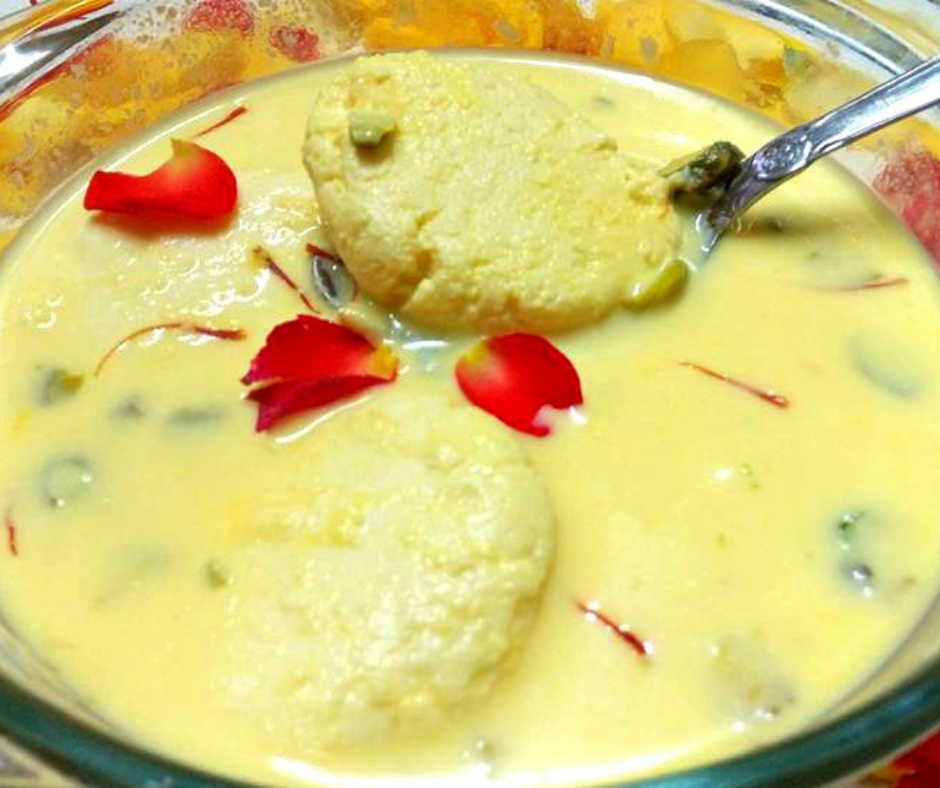 Image: Rachnas
Rabri
Packed in a clay jar, Rabri is our traditional sweet. A perfect sweet dish which combines creamy milk and thick curd cream that is lightly sweetened with sugar saffron and a person can eat it all up in one go. It is famous in the entire country but Hyderabad is very famous for its special Rabri across Pakistan.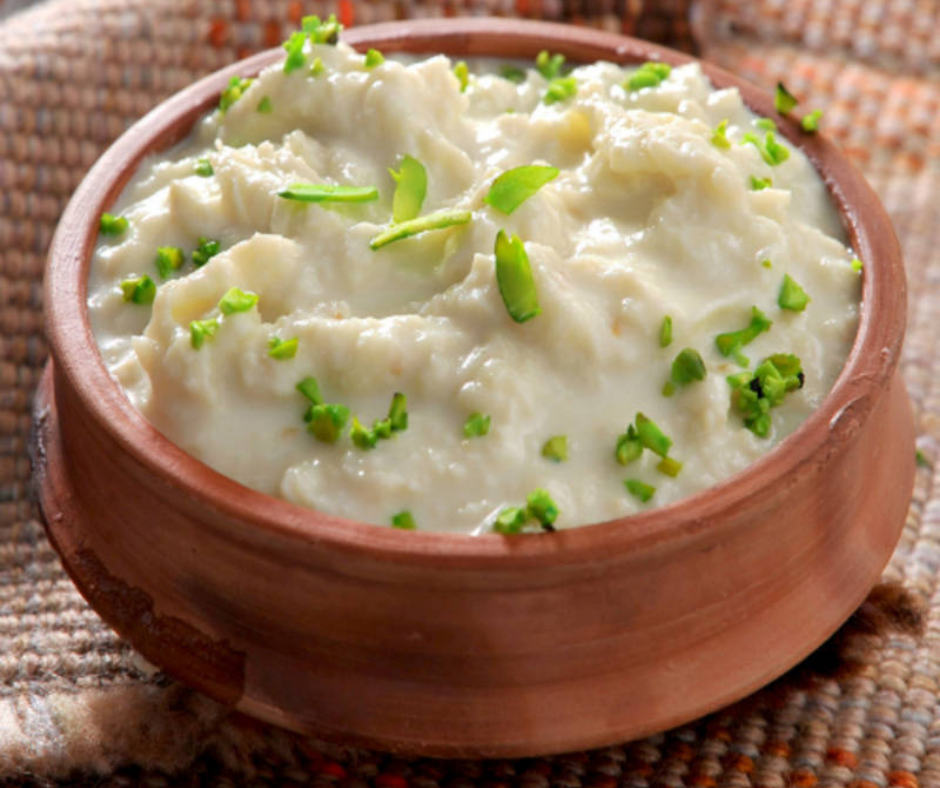 Image: Times of India
Barfi
Favourite of all age group is Barfi. It is a solid milk piece, with sugar essence and condensed milk. There are many kinds of Burfi which are almost same in taste but different in colours. Green white and light brown coloured Barfis are famous among all Pakistanis. Apart from them pistachio barfi and coconut barfi are also rich in taste.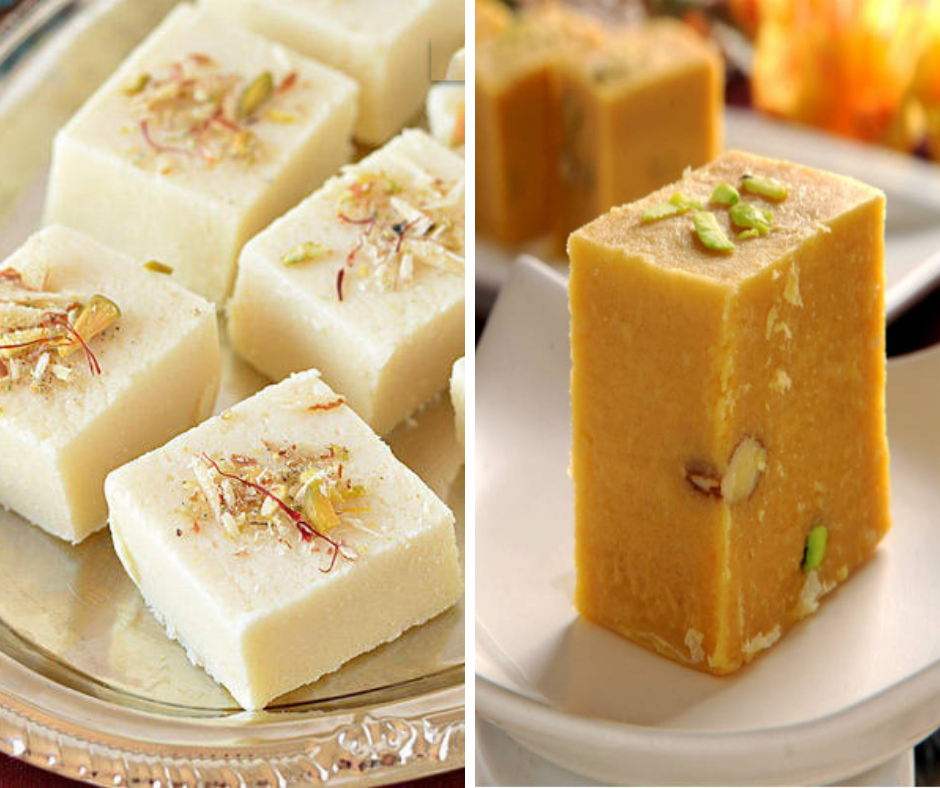 Image: Imimg, Times of India
Gulab jamun
Gulab jamuns also known as Rose-Fruits must have extracted its name from Jamun fruit as it is shaped round, and usually soaked in a rosewater scented syrup. It is fried deeply in a ball shape, prepared with milk powder, flour, butter and cream or milk, and then soaked in sugar syrup. It is the most wanted sweet item on all the occasions in Pakistan. The United King Bakers and Sweets are the most famous for delicious Gulab Jamuns.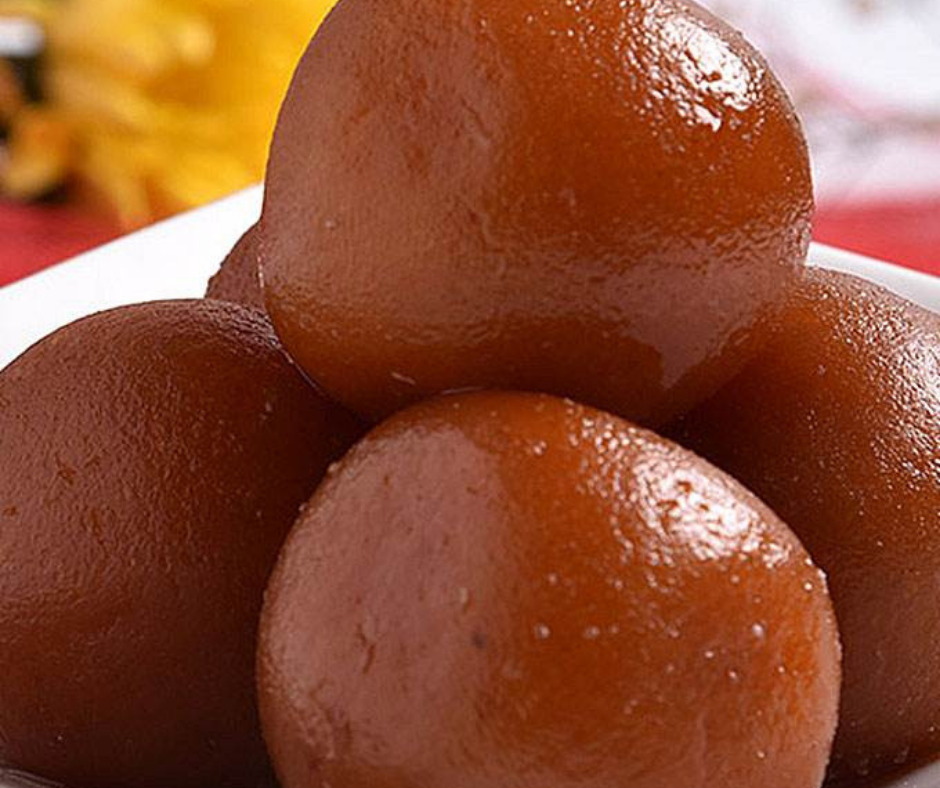 Image: Grocery Store
Jalebi
Jalebi is made of fermented batter flour (maida), gram flour (besan), baking soda and water. This fermented batter is poured in concentric circles in hot oil and deep-fried. Then these fried spirals are soaked in sugar syrup for a few minutes and later served. It is the most common sweet which people enjoy in normal gatherings and mehndi mayo functions. It has one more very famous kind which is orange in colour and is called Amarti. It is one of the unique sweets when served, none stays away from it.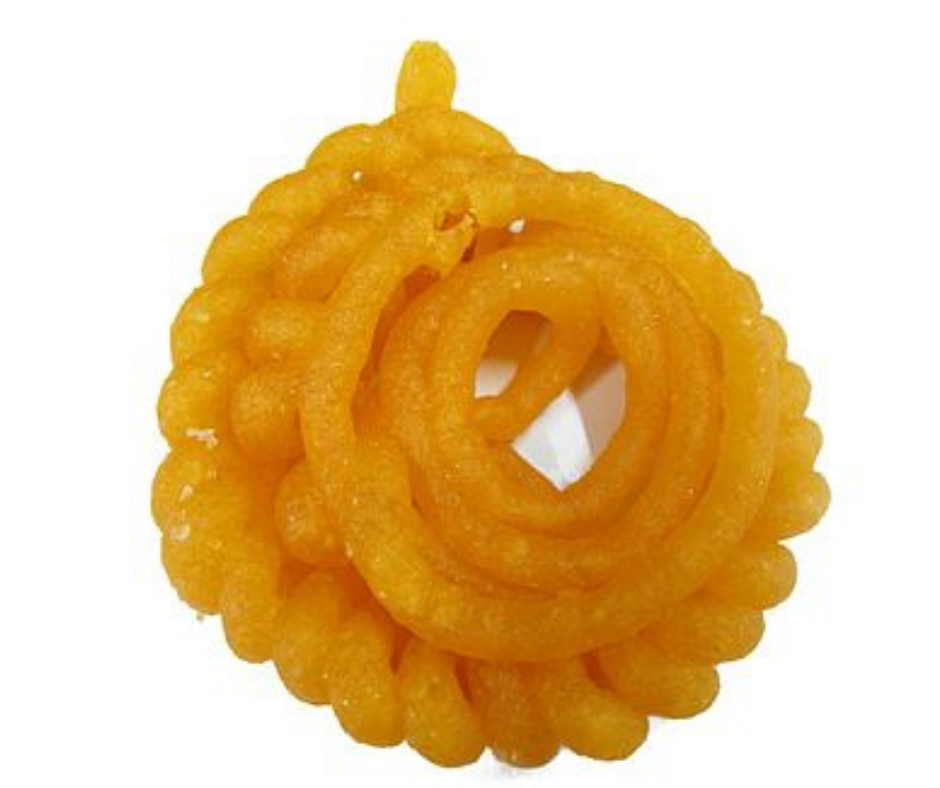 Image: 
Chum Chum
Chum Chums is a sibling of Gulab Jamuns. It is white and has a little difference in taste. Chum Chum is basically a traditional Bengali sweet, popular throughout the Indian subcontinent. Which include Pakistan as well. It is prepared in different colours including light pink and light yellow apart from white. It is coated with coconut or mawa flakes as a garnish. Usually a single Chum Chum is not enough to satisfy your sweet craving. It tastes amazing that you lick your fingers after eating it all up.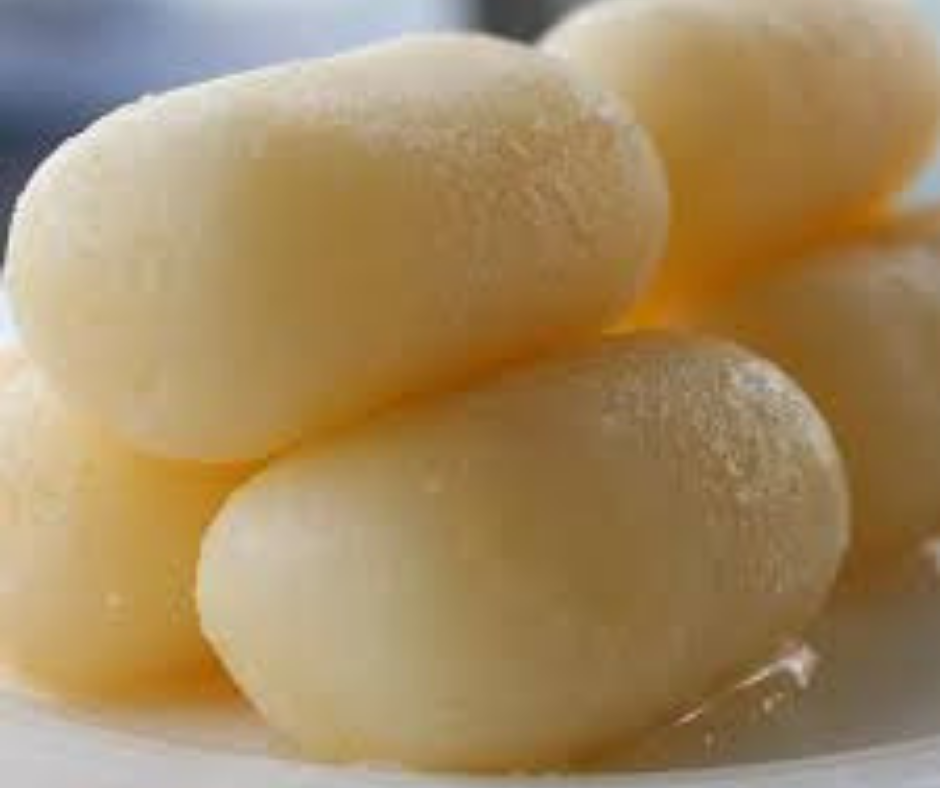 Image: Shopify
Sohan Halwa
Sohan Halwa, known as Habshi Halwa too is  basically originated from Multan. The Hafiz Halwa Shop in Multan is the most famous in the whole country. It is made by boiling a mixture of water, sugar, milk, and cornflour until it becomes solid. Saffron is used for flavouring. Almonds, pistachios, and cardamom seeds are added to enhance its taste.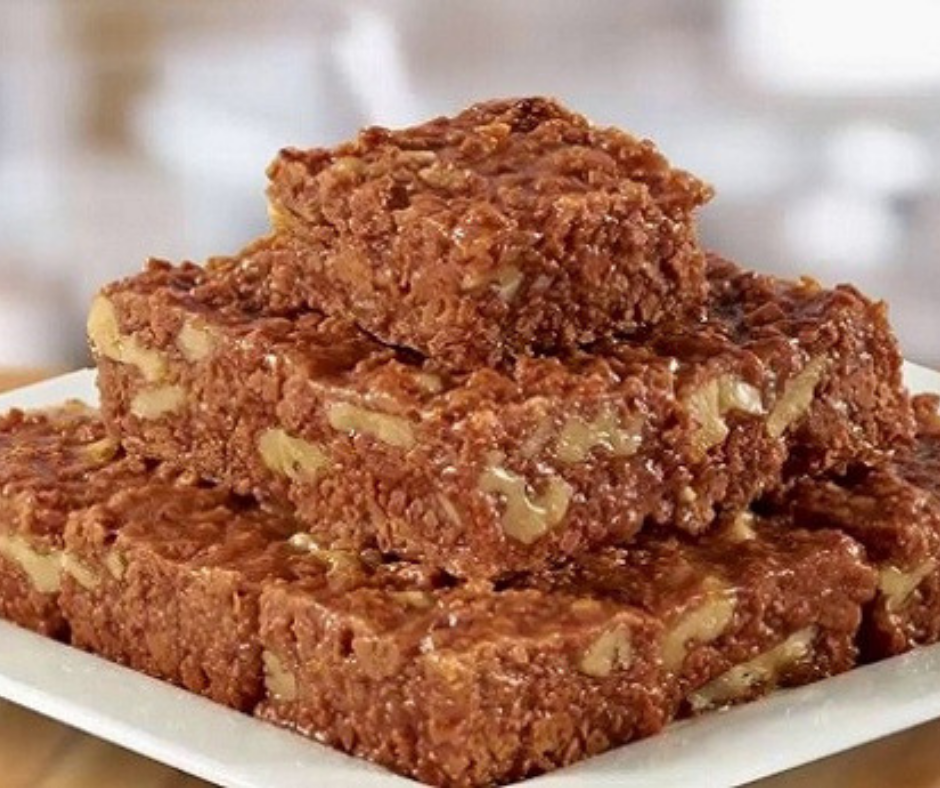 Image: K Foods
Moti Choor Laddu
In every event especially in mayo and engagements, the most common laddu is Moti Choor. It is made of common flours and include gram flour (chickpea flour), wheat semolina and ground coconut. These are combined with sugar and other flavourings, cooked in ghee and moulded into a ball shape. Some people don't like its taste but most often people enjoy eating Laddus.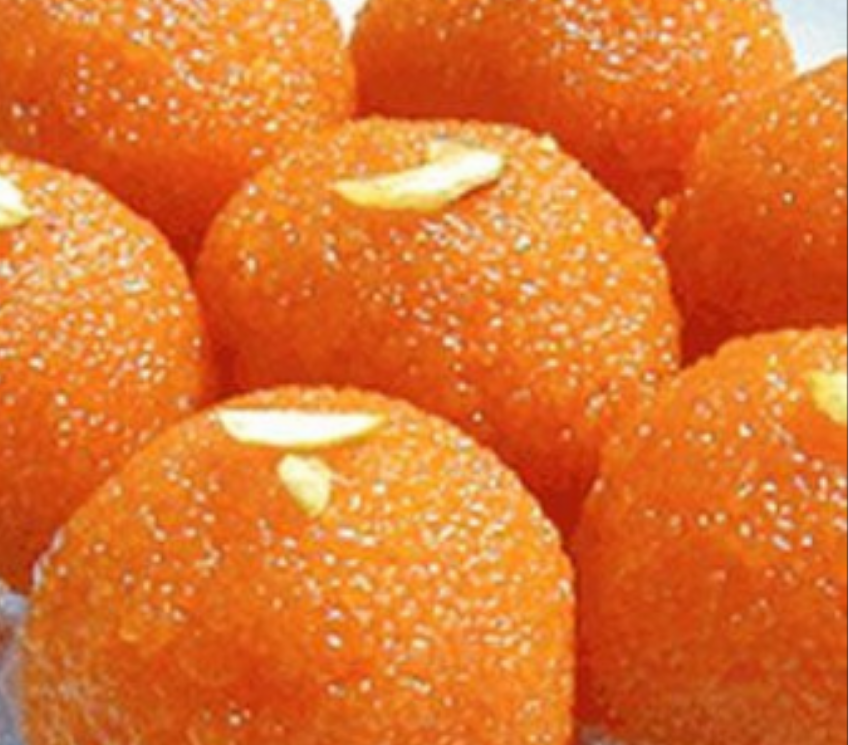 Image: Imimg
Patisa
A modern unique designed and yummy sweet is Patisa. It is being famous due to its stunning presentations. Patisa is a softer and creamier avatar of the classic Soan Papdi. Whereas the Soan Papdi provides a slight crunch and texture. The Desi ghee enhances its rich taste and people go crazy eating this irresistible mouth-watering sweet.
 Image: Quora CDN
These are the most famous and broadly accepted traditional sweets in our beloved country Pakistan. We invite you to add up some more to our information by commenting in the box.
Have a sweet day!