The trend to shop from the super grocery stores has become the prevailing one nowadays. Some of the best grocery stores in Pakistan offers fresh and healthy grocery stuff under one roof  with fixed prices which saves the time of bargaining  as cpmpared to local bazars. They have the local and international varieties. Almost all the big cities in Pakistan have famous and reliable grocery stores which are not restricted to just grocery, they also offers other household items, cosmetics, garments and medical stuff. We have shortlisted the best grocery stores in Pakistan for you.
Premium Hypermarket Bahria Town, Rawalpindi
Green Valley Premium Hypermarket carries a generous verity in grocery items. One can love to roam a whole day at Green Valley, discovering the diverse range of local and international products. Preparing different foods whether Italian, Chinese or else what you need is all the ingredients available in one place. Then Green Valley store is the perfect choice in Pindi to select your required items.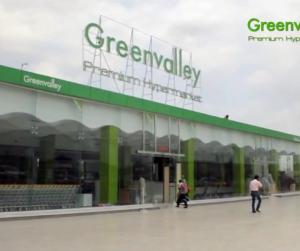 Image: Ytimg
Metro Cash and Carry, Islamabad
Metro Cash and Carry is the famous grocery store almost in all the cities of Pakistan. It has its branches in the major cities of the country. It is one of the most visiting grocery spots in Islamabad. It carries the most relaxing and pleasant environment. The prices are quite reasonable here. They offer discounts on almost every item. It has a good stock of fresh fruits, vegetables, meat, bakery items and much more.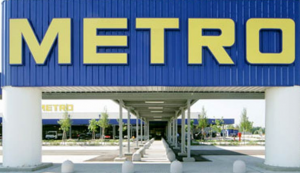 Image: Dawn
Al-Fatah, Islamabad
In Al- Fateh you will find heavy discounts on a rich quality product. It has a very outstanding environment with very cooperative staff. There is a generous range of items in grocery. It carries a far wide range of household and other products too. It is located inside Centaurus Mall.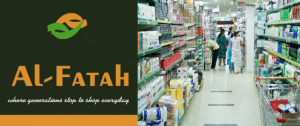 Image: PakRankings
Best Price Cash and Carry, Islamabad
This store is facilitating with high-quality grocery products to the locals. The prices are very much affordable here. Here the items are not only available with a wide range of variety but the store doesn't compromise with its quality standards also. All the items here are fresh and healthy in nature.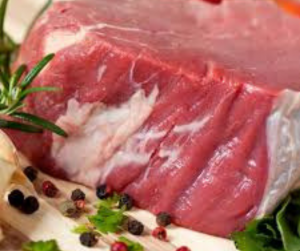 Image: Facebook
EsaJee's Lahore
Located in DHA Ph. 3, Esajee's supermart not only offering a perfect variety of grocery and other items, but it is also providing a great environment for a relax grocery shopping. This is the right place to get everything you need especially in grocery under one roof. If you need to cook something different and unusual and you are confused about where to get all the ingredients then, this is the right placet to get all the required stuff. All the fruits and veggies are fresh and rich in quality. It is a must visit grocery mart for all the local ones.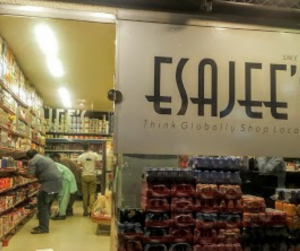 Image: User Content
Haryali Store, Lahore
The name itself is the reflection to its products. Haryali store .is covered with all the fresh veggies and healthy fruits.  The sea food and meat is available also with a presevative packing  to prevent it from any health hazards agents. They are very much keen about their product quality, freshness and their expiry dates. It is situated in DHA Ph. 4 Lahore.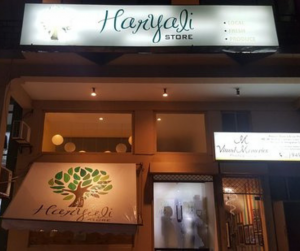 Image: City Book
Hyper Mart, Lahore
Situated in Bahria Town Lahore, the HyperMart is having a wide range of grocery and home appliances. The environment is peaceful that a buyer can easily and reliably choose the items he or she requires. The frozen items are also available and are fully protected.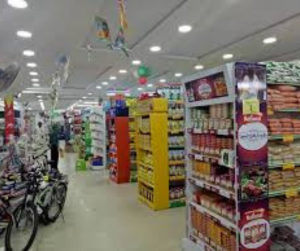 Image: Facebook
Imtiaz Super Store, Karachi
Imtiaz Super Store with  has the prominence among other supermarts in Karachi. It has multiple branches in the different location of the city.  The largest one is situated at Gulshan-e-Iqbal. It caters to a wide range of high-quality products and grocery. It covers a large area for the grocery section. Not only the grocery but other  house hold items are available here in abundance. The portions are separately allotted here for different items. The sections cover the large areas fully equipped with specialized stuff.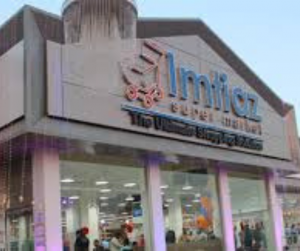 Image: Imtiaz Super Market
Carrefour In Lucky One Mall, Karachi
Lucky One Mall is the largest mall in Pakistan. It caters almost all big brands nationwide. It also has a food court, a ramp for fashion shows, and area for musical concerts. Lucky One has Carrefour too. The Carrefour covers large verity items including grocery, household items and cosmetics products. The food and grocery item have a rich quantity and quality. They have with them almost everything, from vegetables to meat, seasfood, grocery items, furniture, electronics, bakery products and whatever you ask for.They never compromise with the hazardousness of their products.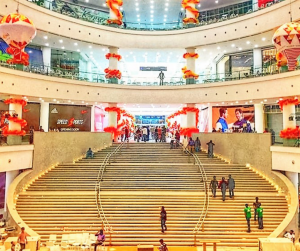 Image: Pakholic
Naheed Super Mart, Karachi
Naheed Superstore in Bahadurabad is the largest one in the area between Tariq Road and Bahadurabad. It  carries the product in abundance which includes cosmetics, garments, household products, electronics and especially grocery. A section is allotted for the grocery products particularly. The products are available are local as well as imported. The main thing about the place is the freshness of the environment and products. Some nice facilities are available here to enhance the shopping experience of individuals.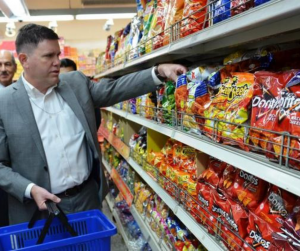 Image: PBS
Al Jadeed Super Mart, Karachi
Located in Gulistan-e-Johar the perfect supermart and grocery store is Al Jadeed. It is the largest mart and grocery store of the area which caters to a wide range of quality product. It facilitates with its stuff to the locals of the area and others. The ground portion is fixed for the grocery, bakery, cosmetic and medical items while the upper one is fixed for kid toys and jewellery etc. It is very famous that the people come from far away for grocery here. Frozen items, bakery items, meat veggies and fruits are not only fully packed and protected but also fresh and preserved carefully while keeping the health point in view. It is designed beautifully and the environment is quite relaxing.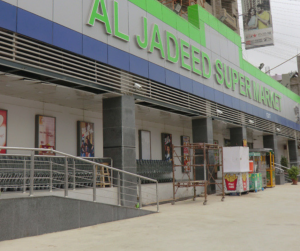 Image: The Peak Plus
Bin Hashim Super Store, Karachi
Bin Hashim is also a very famous supermart located in different parts of the city specially in Gulistan-e-Johar, Gulshan and FB area. This is specifically a medical mart but it offers all kind of product which include cosmetics, garments, jewellery, toys, home appliances, grocery and other food items. The store has also fixed the area for grocery at the ground floor. The grocery is fresh and healthier. People rate this store high for its quality services, offers and products. They offer amazing discounts and loyalty cards to their customers.

Image: Bin Hashim Super Market
There are many other small and large grocery stores in multiple places in the country. Some are enlisted in the article, if you know any other famous one, add it to the list in the comment box.
Have a good day!
Please follow and like us: