Milkshakes are usually considered for their taste. Their health benefits are most often ignored. Milkshakes are the  part of  healthy and energetic diet plans. They are the rich sources of potassium and magnesium in the body which help in maintaining blood pressure and protecting bone health. The milkshakes also improve the digestive system.
The people on diet go for milkshakes as a meal which can prevent the body from gaining fats. In addition, they provide energy to body so that the diet plan may not cause any weakness.
When we talk about milkshakes, we should go for the ones which can eventually deliver what our body requires.
Here is a list of the best milkshake places in Pakistan which can help you find the best milkshake spots:
Siena Ristorante 
When you need something unique in taste and wonderfully amazing in health, seasonal smoothies and milkshakes are the ones that come to mind. And in searching for the best place in Islamabad, there is no other place in comparison with Siena. It is one of the most delicious restaurants in Islamabad. This is the right place where one can get the best smoothies and milkshakes. They offer rich tastes and different flavours in smoothies and milkshakes. It's really the worth of money to pay for the delicious and fresh shakes.
Apart from the rich shake taste, it is one of the most unique restaurants with a peaceful atmosphere and beautifully decorated place.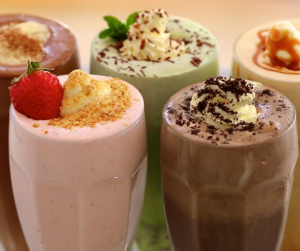 Image: Bigger Bolder Baking
Canapé 
Imagine the shake  which includes four different chocolate bars, a brownie, a cupcake, cookies, whipped cream, wafers, chocolate sauce and sprinkles. How would it taste? We can find the perfect answer to the question in a small cafe Canapé in Markaz F-11, Islamabad. They have the super delicious shake that one could ever ask for. Although it is a small café and not very famous countrywide, but quite famous among the locals that a large number of shake lovers rush towards and enjoy its unique taste with different offers.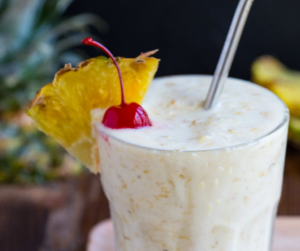 Image: Desert for Two
 JUICY GOSSIPS 
Juicy Gossip located in F-11 Markaz in Islamabad offers shakes and smoothies. The smoothies and shakes are prepared with fresh fruits, quite healthy and yummy in taste. 
They offer a wide variety of shakes for specific seasons including mangoes, strawberries, bananas, and almond.
The list of fresh juices and shakes includes  grapes, plums, strawberries, kiwi, ginger, watermelon and many others.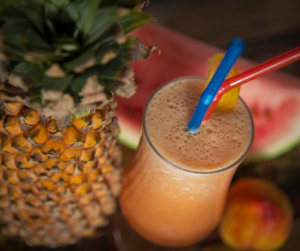 Image: Foodnerd
BUBBLELICIOUS 
Bubblicious One of the delicious milkshake providers which can transform your shake craving into a perfect satisfaction. This juice bar is located at Centaurus Mall's food court Islamabad.
They are very much concerned about their taste and hygiene. This is a worth trying place.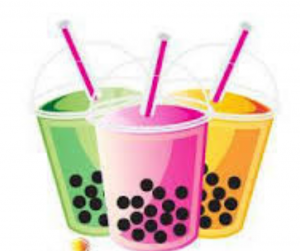 Image: Base64
Health and Goodness 
Lahore is known to be a place of taste and food lovers. And when we talk about shakes and juices, then a name delightfully charms our drink cravings and that is none other but Health and Goodness. The name itself is a reference to their concern. Their prime concern is health and hygiene. They offer a large yummy variety for our taste buds. They have 9 branches at the different locations in Lahore with the most interesting environment that a one-time visitor will visit the place everytime again and again for shakes and smoothies.
They have the excellence in Oreo Shake, Strawberry, Mango, Apple, Banana, Dates, Pineapple, Almond, Dates Almond, Ice cream Shake and Fruit-Cocktail. They also offer a wide verity of juices, coffees and smoothies.
In summer people love to enjoy their mango shake. Generally, the most famous shake here is Oreo shake. The place is a must visiting spot for shake lovers.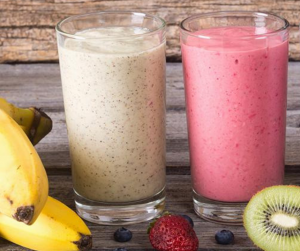 Image: Health n Goodness
Smoothie Factory
100% fresh fruits shakes are available at the Smoothie Factory which are not only super delicious but also healthy in nature. They have their  speciality in Berry shake and Protein Smoothies. Kids especially enjoy this place. It is situated in 6M Abdul Haque Rd, Trade Centre Commercial Area Phase 2 Johar Town, Lahore.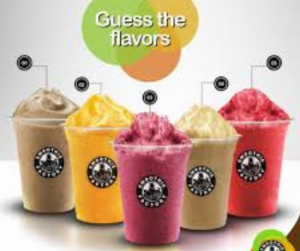 Image: Pakistani.pk
Gloria Jean's 
Gloria jean's is known for coffee but their shakes and fresh juices are also appreciated among the people. The shakes of Gloria Jean's are deliciously yummy. Being a famous beverages' brand it is now the biggest international coffee and shakes chain in entire Pakistan. 
The specials in shakes here are Strawberry, Mixed Berry, and Mango which are the popular ones among masses.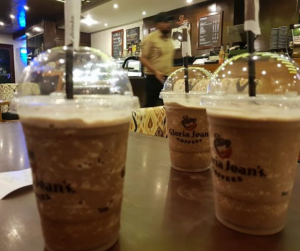 Image: Tripadvisor
The Shake Factory 
The shake factory – the name indicates how wide it could be in shakes production. One may get confused here in choosing for a falvour and in choosing the best one as they have a very large variety with equally best taste. . All the flavors are crazily yummy and equally famous among people. It is a highly recommended shake place in Lahore.
The flavours they offer are Dairy Milk, After Eight, Mar's, Snickers, M&M's, Skittles, Reeses, Ferrero Rocher, Rice Krispies, Peanut Butter, Foxes Fruits, Eclairs, Chocolate Fudge Brownie, Dewberry blueberry.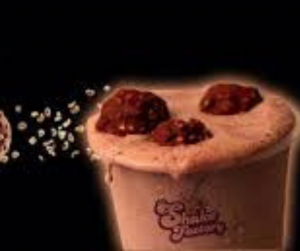 Image: Base64
Hafiz Juice Corner 
Hafiz juice corner is a small shake corner but greatly popular among the people of Lahore and students. It is quite pocket-friendly as well as healthy in taste. It is situated close to Anarkali. The best thing about the place is that they work with transparency in order to satisfy their customers.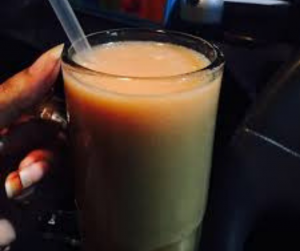 Image: Base64
McDonald's 
McDonald's is the most famous fast food spot and an international food brand. They not only offer food but also the rich flavoured ice-cream and shakes are served here. Their shakes contain milk from the reduced-fat and soft serve, therefore their shakes are thick and creamy. McDonald's shake also contains "shake syrup," and whipped cream which enriches the shakes' flavour magically. Their famous shakes are Chocolate Shake, Vanilla Shake, and Strawberry Shake.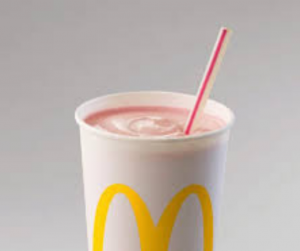 Image: Ny Daily News
Gelato Affair 
Gelato Affairs have different branches in the Karachi. They have excellence in shakes. They offer a wide variety and a comfortable sitting area. They beautifully serve shakes with toppings. Their excellence is in Fazz Kazi shake,  Ice-cream shake and a chocolate shake. We will love to recommend you to visit the place to taste different shakes here.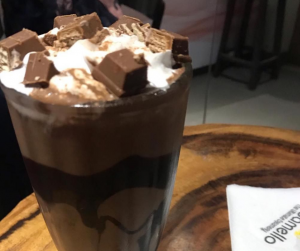 Image: Pin Image
 Aga Juice
 The most famous among all the juice corners is Aga Juice. They have numerous branches in almost all the corners in Karachi. They offer fresh fruit juices and shakes quite cheap in range. Their taste is favourite among the people in the city. The seasonal shakes like mango and strawberry are liked greatly here.
After observing the popularity of Aga Juice, many other Aga Juice centre with a bit difference started their operations in beverages. However, Aga Juice has an unbeatable prominence in the market. Their most favourite flavours are the Mango, Banana and Strawberry Shakes.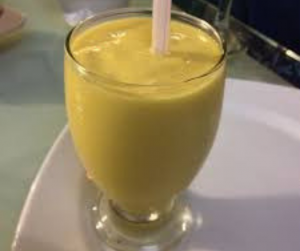 Image: Base64
Karachi Dairy And Milkshake
Karachi dairy and milkshake is one of the best milk shops which offers milkshake as well. It is situated in Karachi Memon Society. It is not quite famous but the locals here enjoy its classy taste. The ice cream shake and lassi are  quite cheap in rates. They sell different dairy and bakery products too including milk, yoghurt etc.
Their Pakola milkshake is a delightful treat during hot summer days. It's delicious and quite refreshing.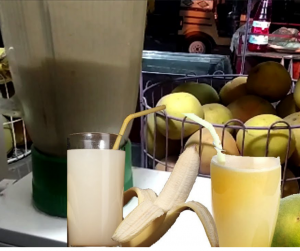 Image: Ytimg
These are the few famous bustling milkshake points all over Pakistan. Share your exciting experience with us in the comment box.
Have a great time!
Please follow and like us: