Whether you plan a hang out with your partner or have an anniversary approaching, what you look for is a suitable, nice and peaceful dine-in place. Choosing a place to eat on a romantic night is quite difficult sometimes.
Lahore is one of the most attractive cities in Pakistan. If you are looking for ways to make your special time the extra special in Lahore, we have a list of few good restaurants as under:
1. Andaaz Restaurant
For a traditional romantic night out, choose this place and head out with your partner at Andaaz Restaurant. Andaaz restaurant is situated at Shahi Mohallah, Lahore. It is famous and one of the most visited restaurants in Lahore. This place is enveloped with a charismatic environment that mesmerizes the people who come to enjoy its meal. It's a nice food place with beautiful historical monuments which create Muglia kind of romantic surroundings. The restaurant offers the best view of historical and traditional monuments of Lahore and delicious dining.
They also have the lift facility on the top for dining. The breezy wind takes people to a dreamland here. The romantic traditional spirits are something one shouldn't miss there.
The place is quite clean and has a proper parking lot. The ground floor is decorated with beautiful furniture made of pure wood. The food is deliciously great. A good food variety including wonderful Pakistani cuisine is available here in the restaurant. Couples can do a photo-shoot too as it is a perfect place for the photo session.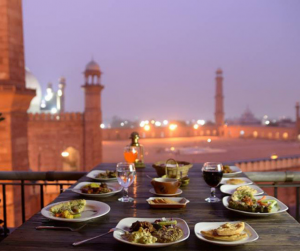 Image: The Daily Times
2.Monal Restaurant
If you're hoping for some recreational activities then do visit Monal restaurant, situated in Gulberg III Lahore. It is one of the favorite and spectacular places among couples. The place presents the most romantic view while sitting at the rooftop of Monal. The restaurant has put forth its mark in Lahore's food market. It's beautifully designed with one entrance hall, six terraces, and a children's fun area. Monal Lahore is a favorite food spot for couples and family both. It is built over the country's cultural theme, and above all the live music there, creates a magical environment.
They have the excellence in cheese nan, and rubbery, chicken Manchurian, chicken steaks, palak paneer, and BBQ. These items undoubtedly are the most delicious ones on the menu.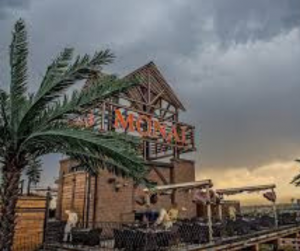 Image: Facebook
3. Haveli Restaurant
Haveli Restaurant is situated in Shahi Mohallah Lahore. The most romantic part of the restaurant is at its top. The atmosphere of the restaurant steals your heart completely. Ladies are greeted with gajra here.
They have very courteous staff and a pleasant environment with delicious food.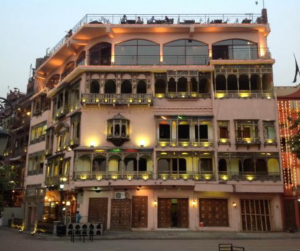 Image: Tripadvisor
4. Tuscany Courtyard Lahore
For special occasions like the birthday of a partner or a marriage anniversary, choose the best spot Tuscany Courtyard which is located in Alam Road Gulberg Lahore.
The experience of meal in Tuscany will be simply an amazing one for the couples. The food is really good especially the dessert range. The interior decoration charms the couples who have a rich choice regarding the atmosphere. You will experience quite a fine dining here. They have valet parking too. The overall atmosphere of the place is decently and romantically out-class and it is "The" perfect place for having a delightful dinner in The Tuscany courtyard.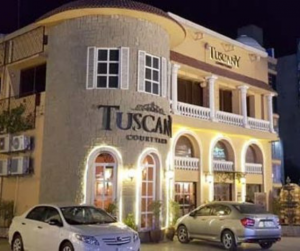 Image: Tripadvisor
5. Cuckoo's Den
In Shahi Mohallah Lahore, there is another perfect restaurant for couples and family named Cuckoo's Den. It is simply the perfect dinner spot for couples who are fond of history. You can experience the authentic Mughlia culture of the old city Lahore here. Gracious view on the rooftop and the great art pieces in the surroundings refreshes the mood. The traditional Pakistani, Punjabi food adds on to its simply amazing features.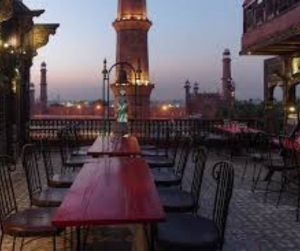 Image: Pakistan Today
6. Peeru's Cafe
If you want to experience a fine dining place with your partner in Lahore, try Peeru's Cafe out! You would be surprised.
The restaurant provides an excellent musical atmosphere to spend a romantic evening with melodious Ghazal , Qawali and Sufi songs. It's the only Puppetry Museum in Pakistan as well.
The view of the place is comparatively better than its food. The BBQ and Pakistani Foods are good in taste here. The Peeru Family has imported different puppets from various countries for the Puppetry Museum here. They have made good contributions to keep the dying culture alive.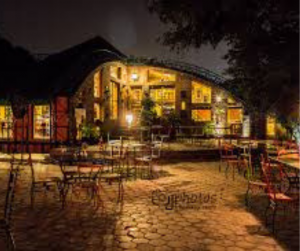 Image:Flickr
7. Bistro 201
If both of you find yourselves as foodies, must go Bistro 201. You will keep going there even after. It is one of the favorite restaurants for all food lovers.
The staff is friendly and nice. Having seated on the rooftop is pretty amazing. The food is great. From soup to deserts everything is out-class. The atmosphere with live music and views is worth enjoying.
It is quite a peaceful place. The best of the restaurant is coffee and tea.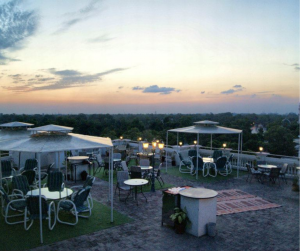 Image: FProfile
8. Banera
Banera is located on Multan Road. It is a nice dine-in place with a cozy rooftop and indoor dining too. It serves continental and Chinese. They have different food items with good taste. Mongolian Chicken is one of its specialties. Briefly, it's a nice place for couples to spend some time with their partners.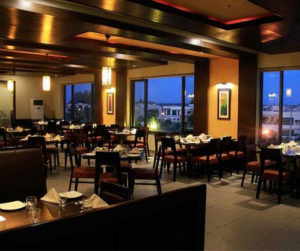 Image: Tripadvisor
Above, you have found places like the outdoor explorer that will assist you in making your evening even more memorable. We appreciate it if you share some more in the comment box.
Good Luck!
Please follow and like us: