Pizza was first introduced in Italy and quickly became very famous throughout the country. With time, Pizza made its way to the rest of the world and since then it has seen different transformations some good, some not so good – that is debatable. Anyway, since the transformations, we are now blessed with many different types of pizzas to choose from and it can be a difficult decision to make. Here, we list down top 10 types of pizza dishes that you can try in order to get your money's worth. We will discuss the crust type, sauce and toppings. Let's get started!
Pan Pizza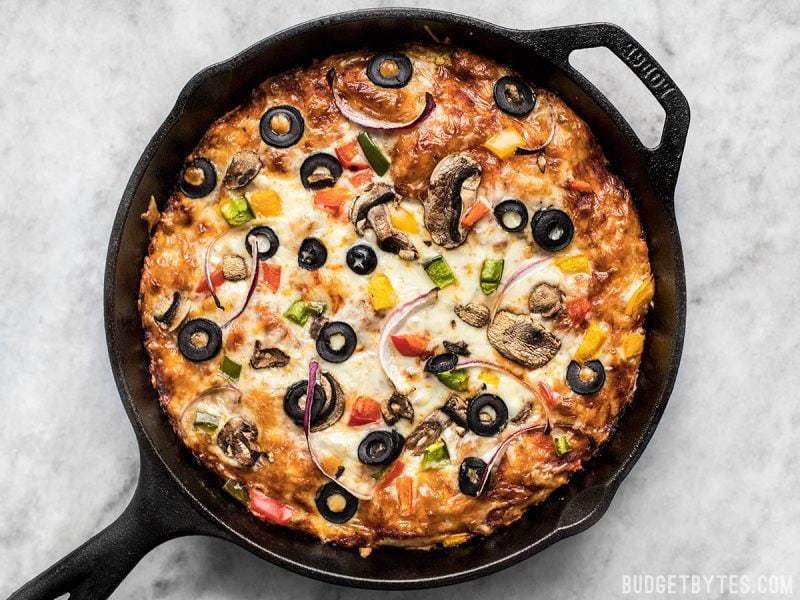 Pan pizza is commonly ordered and it is the go-to choice of most pizza eaters. It can be enough for one or two people at max therefore, for larger number of people it isn't a good choice. Let's talk about the crust since it is where pan and pizza meet. You can get pan pizza in thin crust or thick crust that totally depends on you. As far as sauce is concerned, it is the most important part after crust as it sits on top of the crust. You can recognize pan pizza only by the smell of the sauce. Therefore, it is quite important. Lastly, you can choose which toppings you want as per your preference. You can't make a pizza without cheese, as it creates that heavenly taste in a pizza. The toppings are on display of the pizza, some people top a pizza with pineapples – again it's highly debatable, whether you like it or not.
Thin Crust Pizza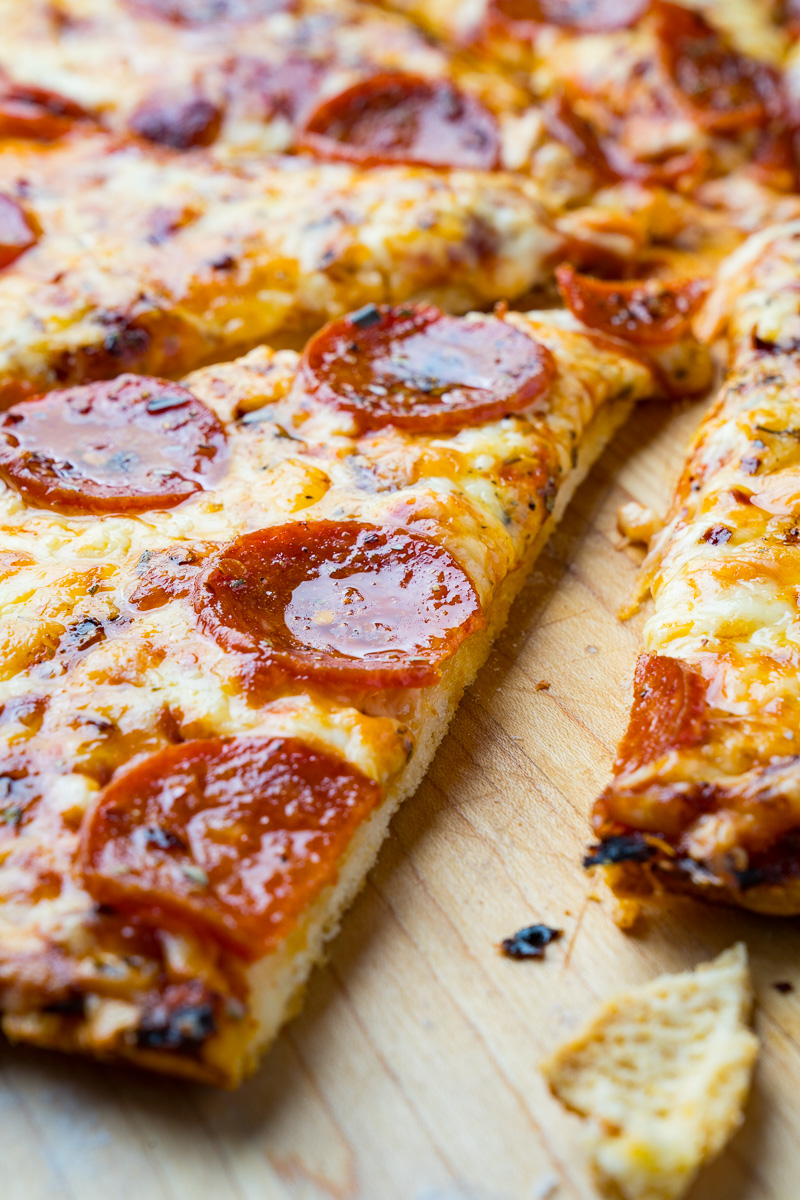 As their names suggest, thin crust pizza is quite thin compared to the normal pizza. The centers are considerably slim and this is why the sauce, cheese and other ingredients are placed. However, this pizza has doughy and crunchy edges making it quite different than a regular pizza. There is one drawback, you can't many toppings on a thin crust pizza because it can't hold a lot of weight.
Wood-Fired Artisan Pizza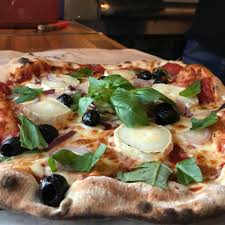 Wood fired pizza is extremely flavorful and also have more taste to it. If you have already eaten a wood fired pizza before, you know that it is worth trying. Wood-Fired Artisan Pizza is quite different in taste than a regular pizza, the heat distribution is much higher along with a unique smoky flavor that comes with wood-fired style of pizza.
New York Style Pizza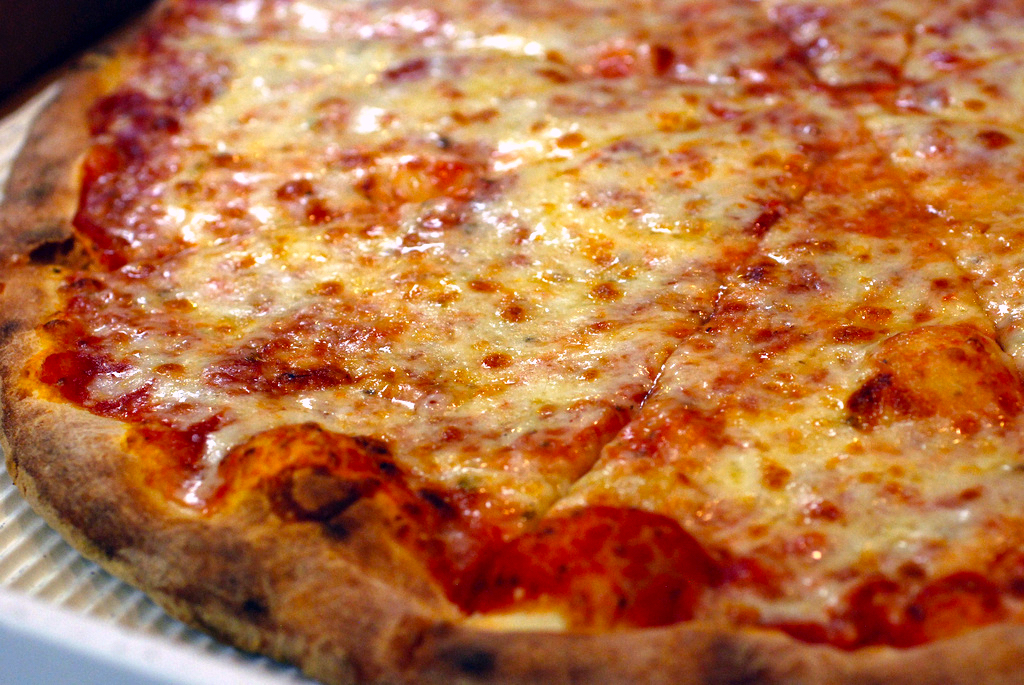 New York style pizza come with a thin crust and the size is quite large. The dough is prepared by hand and served in wide slices to go. The outer crust of pizza is thick while the rest of the pizza is quite fair. It's traditionally eaten as half after being folded due to its thin body of slices.
40″ Stuffed Pizza Slice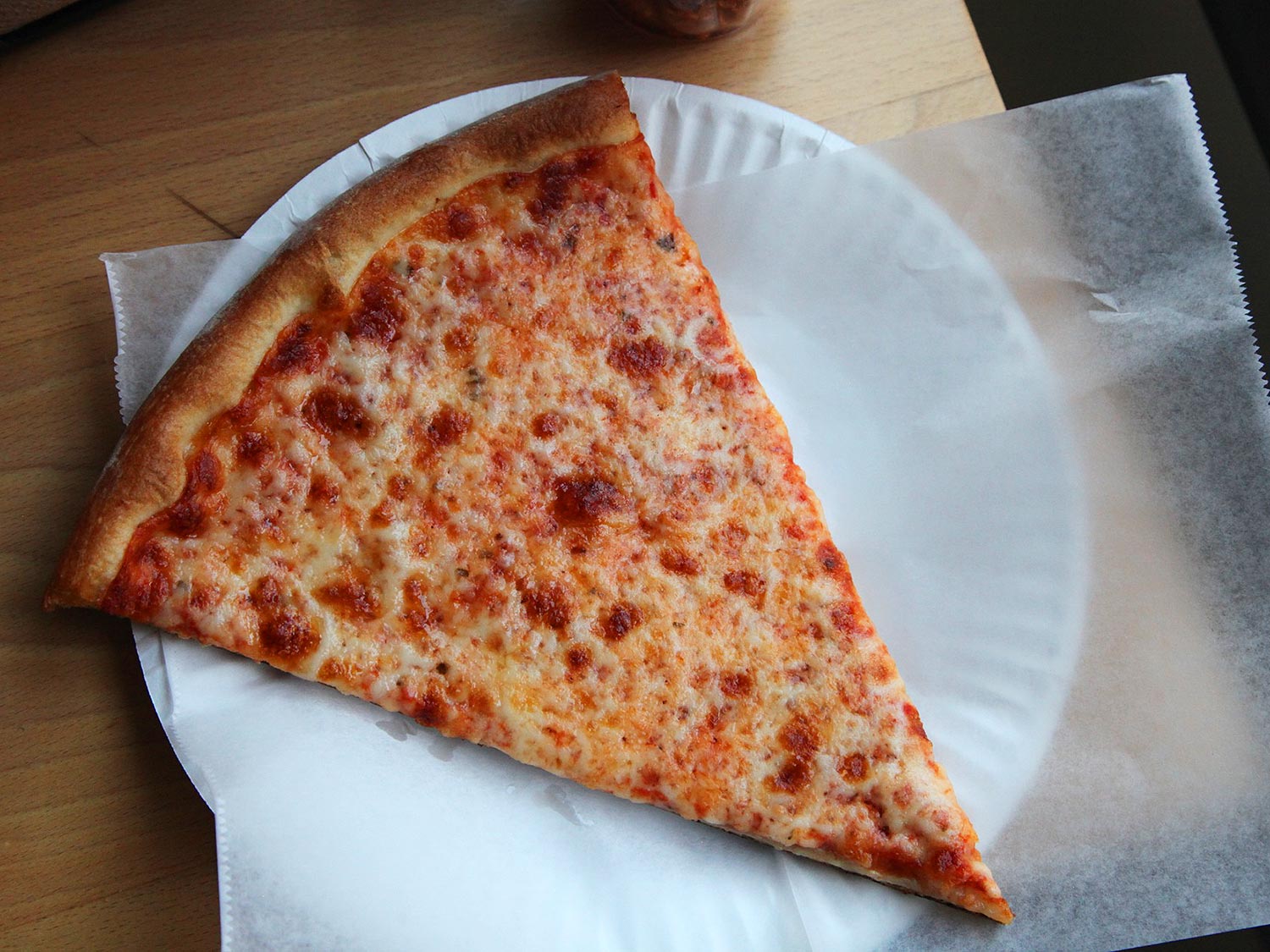 40 inch stuffed pizza is one of the biggest pizza slices out there. You can't get through the whole pizza in one sitting unless you are really hungry or haven't eaten anything whole day. It is pretty big even for two people however, taste is quite amazing. The quality of pizza depends on the restaurant however, very few offer this 40 inch stuffed pizza slices.
Calzone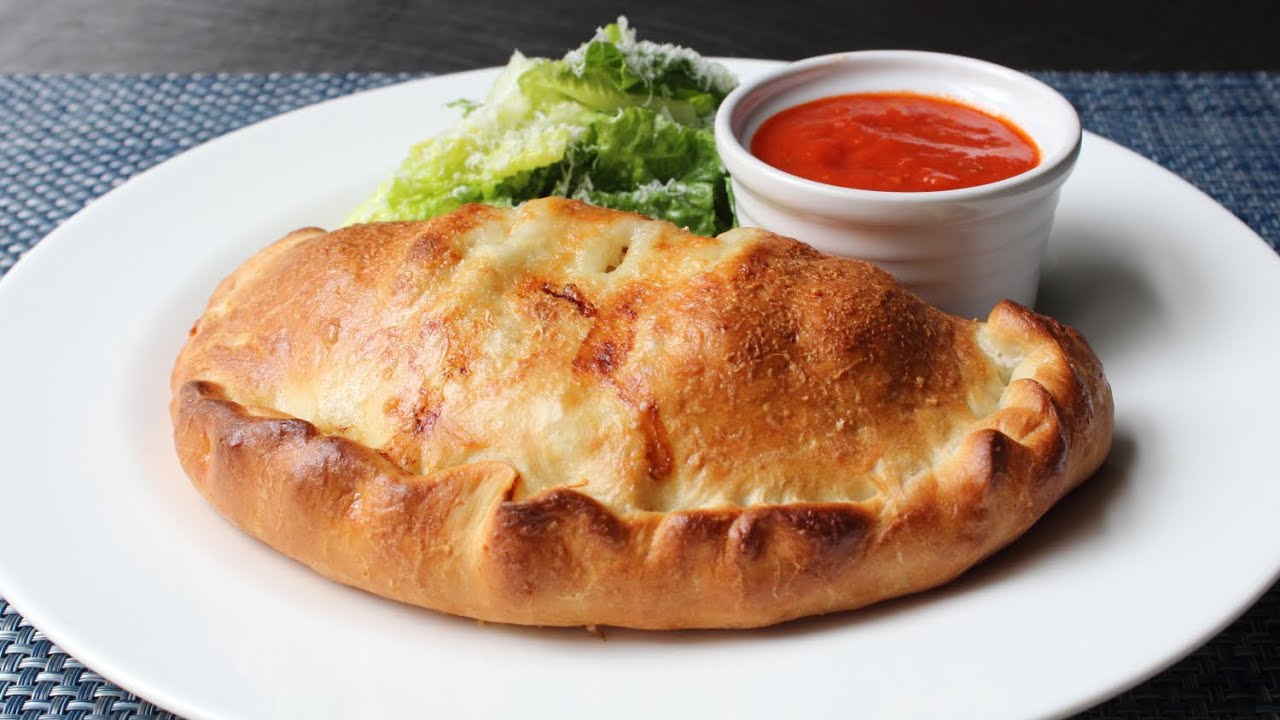 It is one of the most amazing oven baked folded pizza. It was introduced in Italy in the 18th century since then it has become quite famous all over the world.  Normally, salted bread dough is used to make calzone pizza along with good stuff such as salami, meat or veggies, different types of cheese and an egg. It is a treat you won't forget for a long time!
Deep Dish Pizza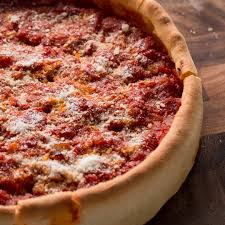 Deep dish pizza is a California style pizza. The best part about deep dish pizza is that its dough is quite thin however it is quite dense. When you bite a deep dish pizza, you will get incredible amount of tomato sauce and cheese. The amount of cheese and tomato sauce is comparatively high as compared to other pizza types. It is considered a Chicago based specialty.
Upside down Pizza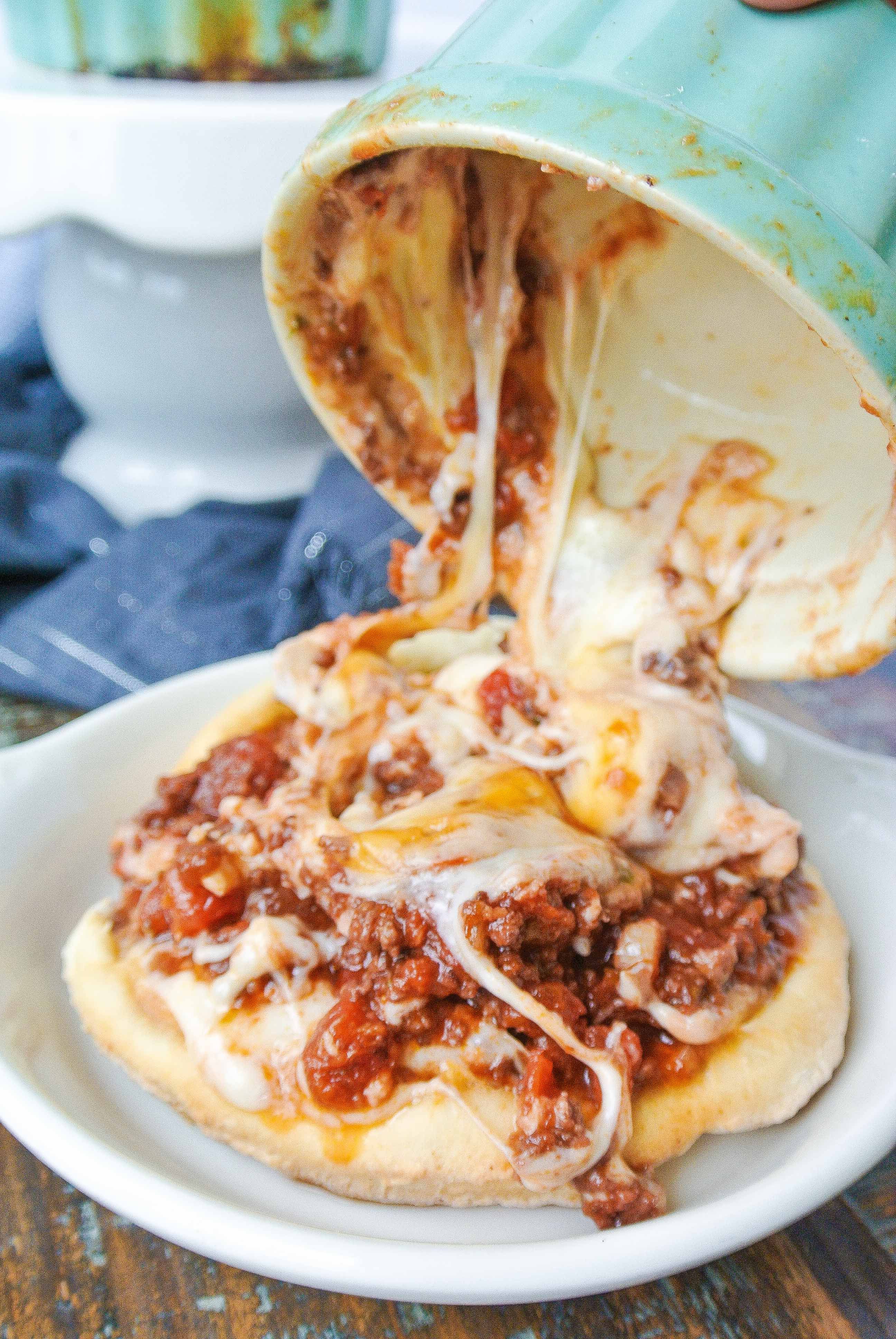 It is a unique style of pizza. Its procedure to prepare is exactly the opposite, the toppings go in the pan first and the crust dough goes in last. This is also a Chicago styled pizza and has been in the restaurants of Chicago for over 4 decades.
Fried Chicken Pizza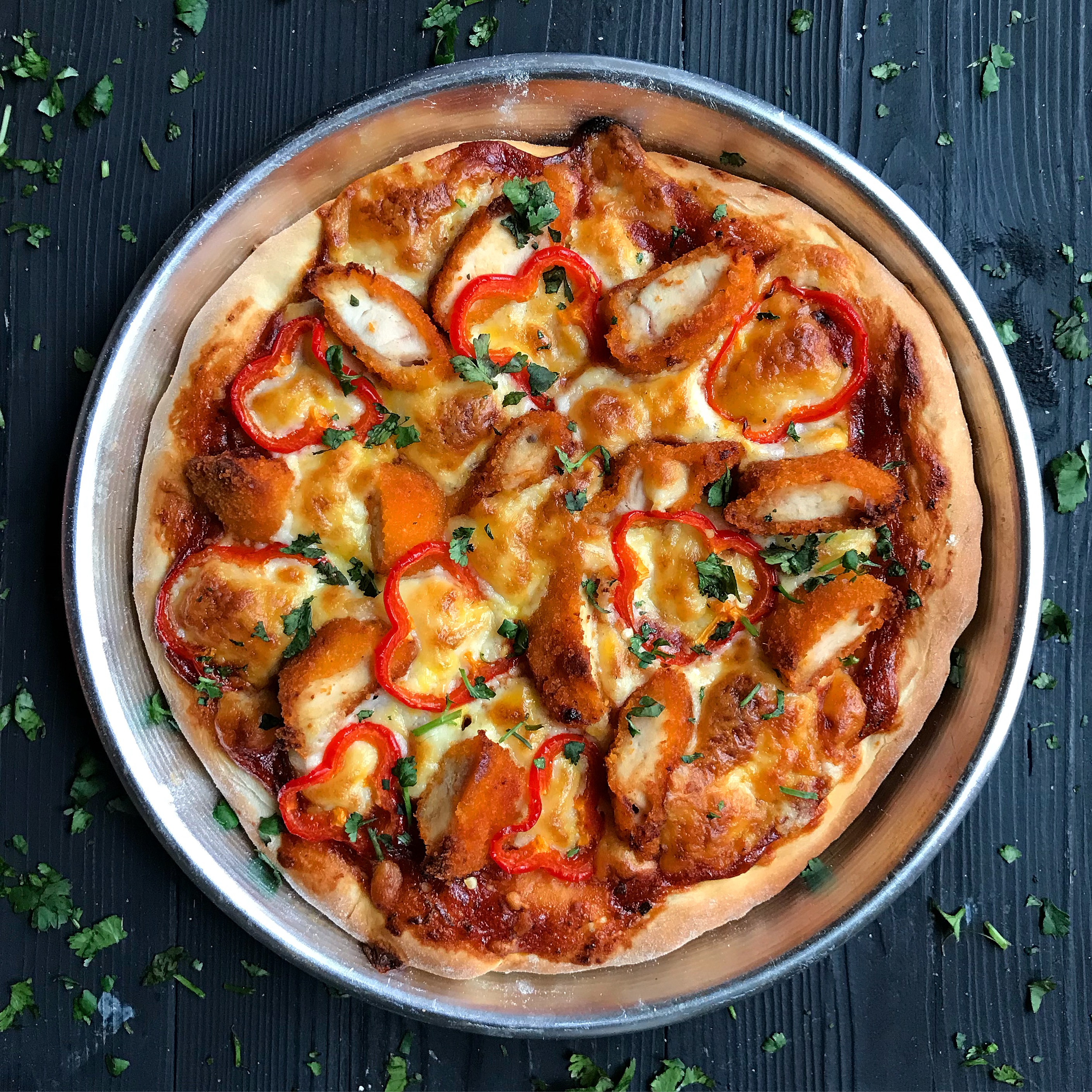 This pizza is heaven for all carb haters. Since the base of this pizza is made of fried chicken, there is no real dough hence, no carbs. It is a unique style of pizza loved by many. The chicken is grounded into the shape of a pizza and used as a base. The toppings and cheese used for this is mouth-watering and it is a must try!
Pizza Cake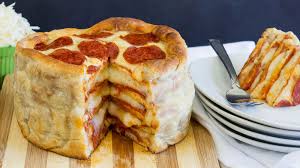 Pizza cake is a unique style of pizza which is baked in a pot. It was introduced in Boston Pizza first although it took some time to become famous; it gained fast popularity with the passage of time. Pizza cake is made with multi layers, the pizza sauce covers the dough of the pizza and it is topped with pepperoni slices and few sprinkles with mozzarella cheese.